5 Aesthetic Home Decor Items & Accessories You Need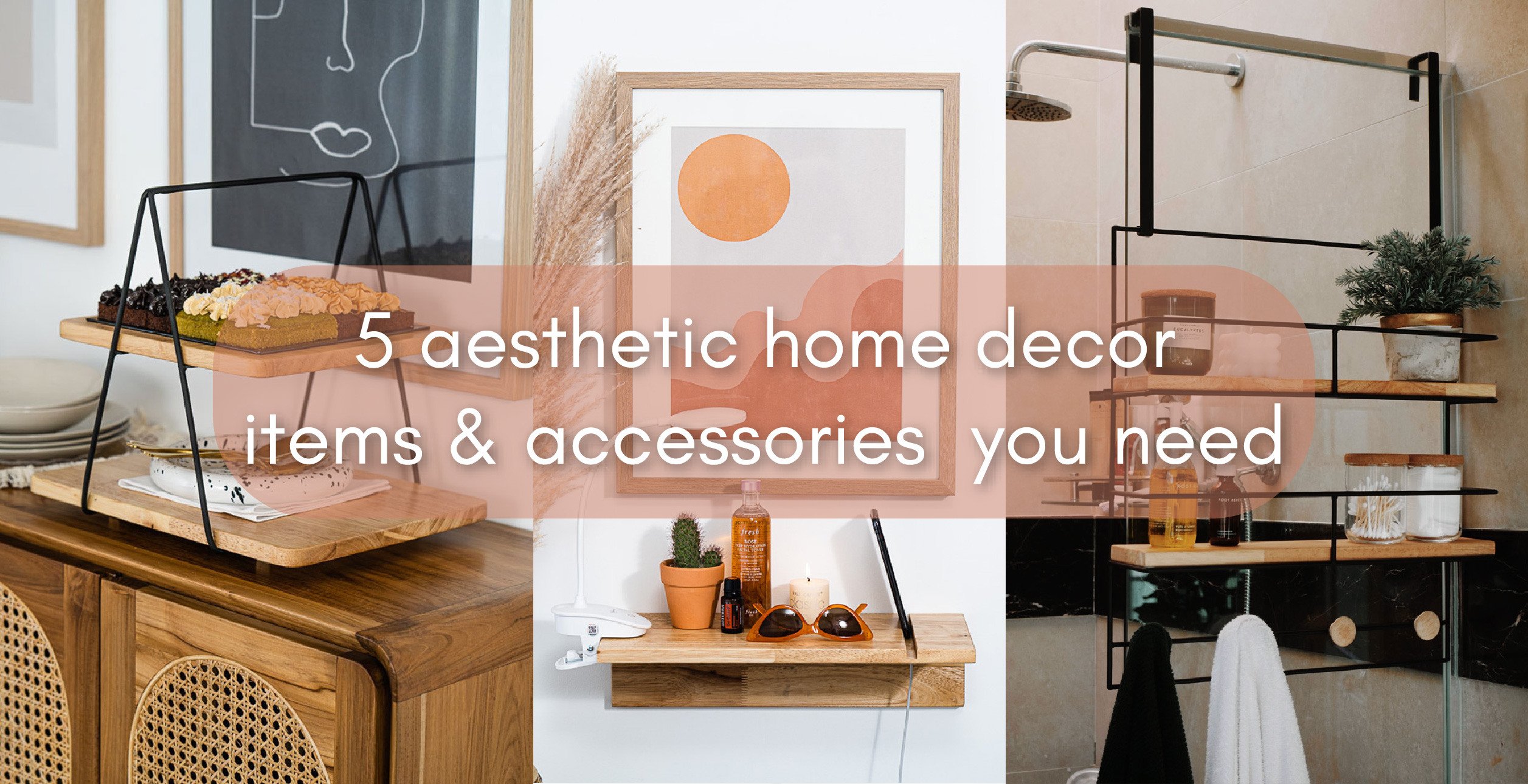 If you've just moved into your first home and are looking to spruce things up, this is the perfect guide you need! These essential household items will help you enjoy every minute of your new place. And the best part? They're all affordable, good quality and locally made!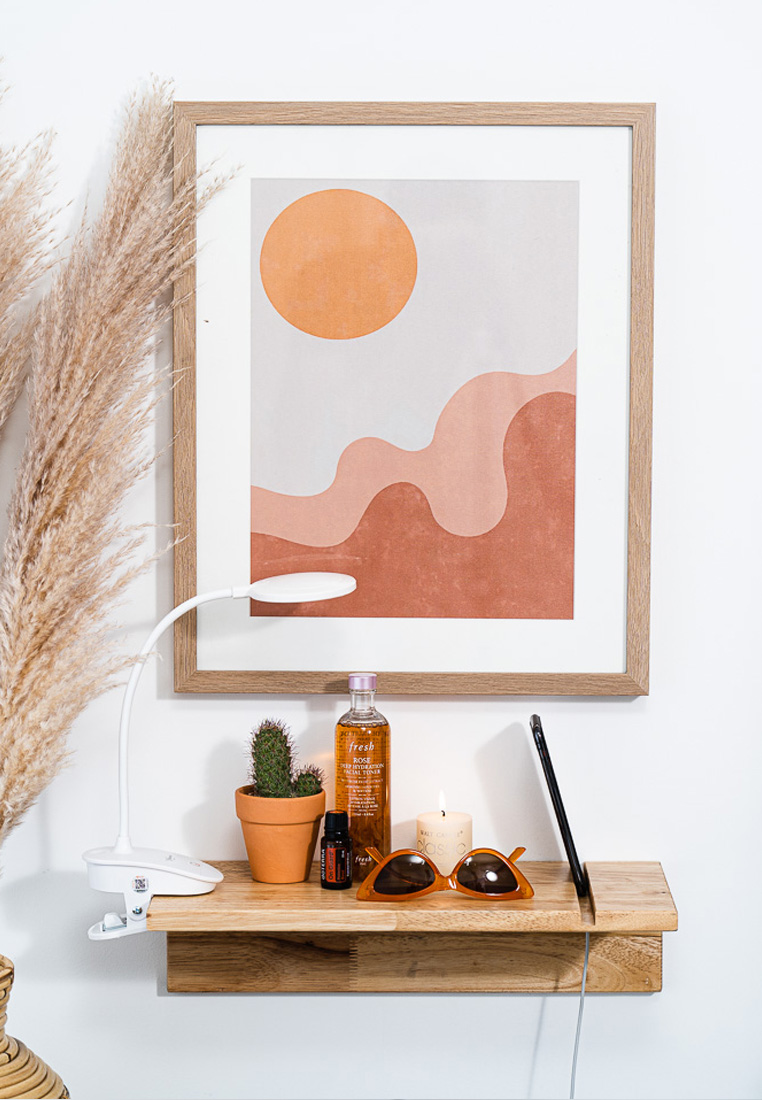 Floating Night Stand
For those who live in a minimal apartment space, the Ovia Floating Night Stand is the perfect accessory for your bedroom. It's easy to install, has a small slit for your phone charger, which makes cable management simple and sleek, and looks really aesthetic! The floating aspect is space saving, and keeps clutter to a minimum. It's also made of solid rubber wood, which makes it easy to clean, water resistant, and long lasting.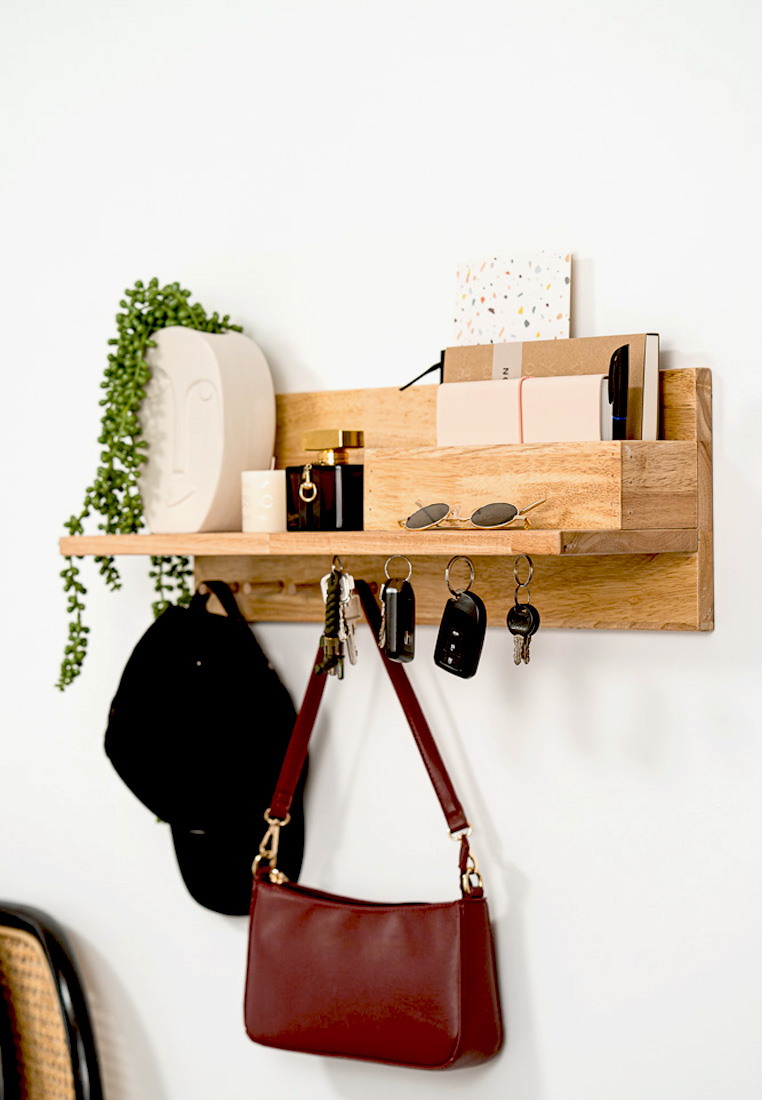 Entryway Shelf
Nothing spells form and function quite like our Kato Entryway Shelf. This piece of home accessory is incredibly useful in any home entrance, and looks good too! It comes with one letterbox storage compartment, a shelf, 4 pegs to hang hats/bags/jackets, as well as 4 invisible magnets flushed to the base of the shelf that is perfect for your pesky keys (you'll never lose them again!)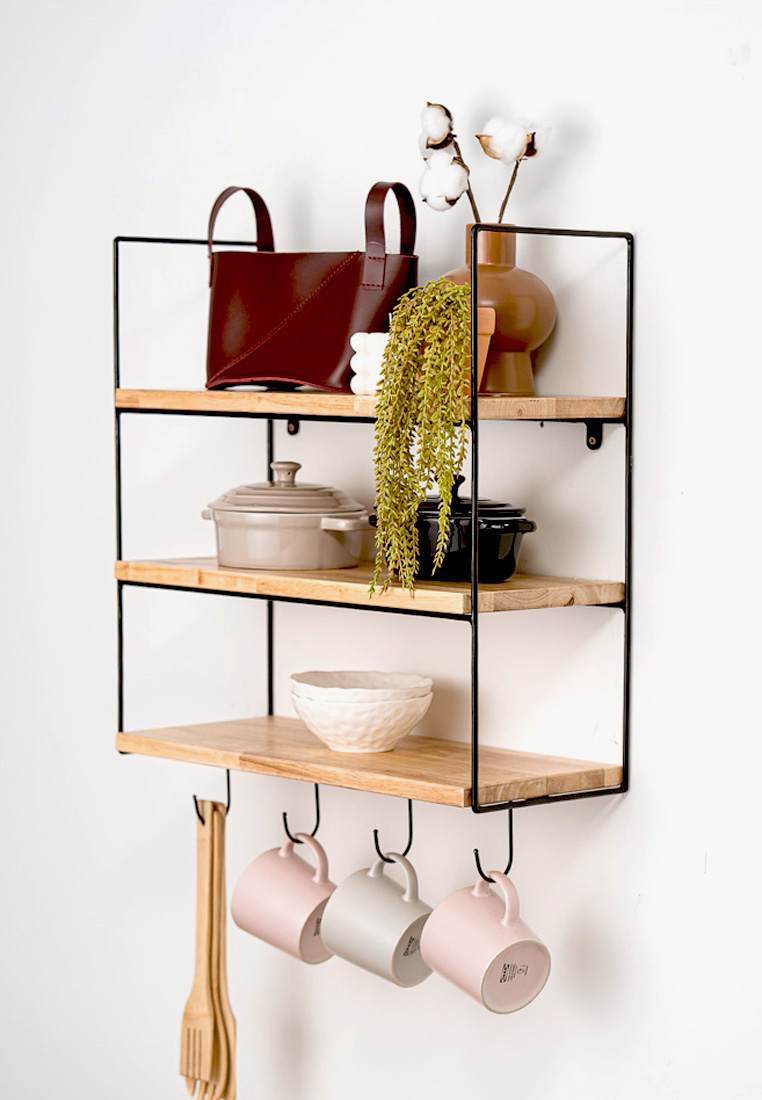 Wall Rack with Hooks
Most of the time, companies try to add too many functions to a single item that it becomes gimmicky. Sometimes, all you need is a simple, minimal, no fuss wall rack that works in any room; kitchen, bedroom, bathroom, etc. The Balin Wall Rack comes with 3 shelves, made of solid rubber wood, with ample space for display, as well as 4 hooks at the bottom for hanging anything from cups and landles, to bags and hats!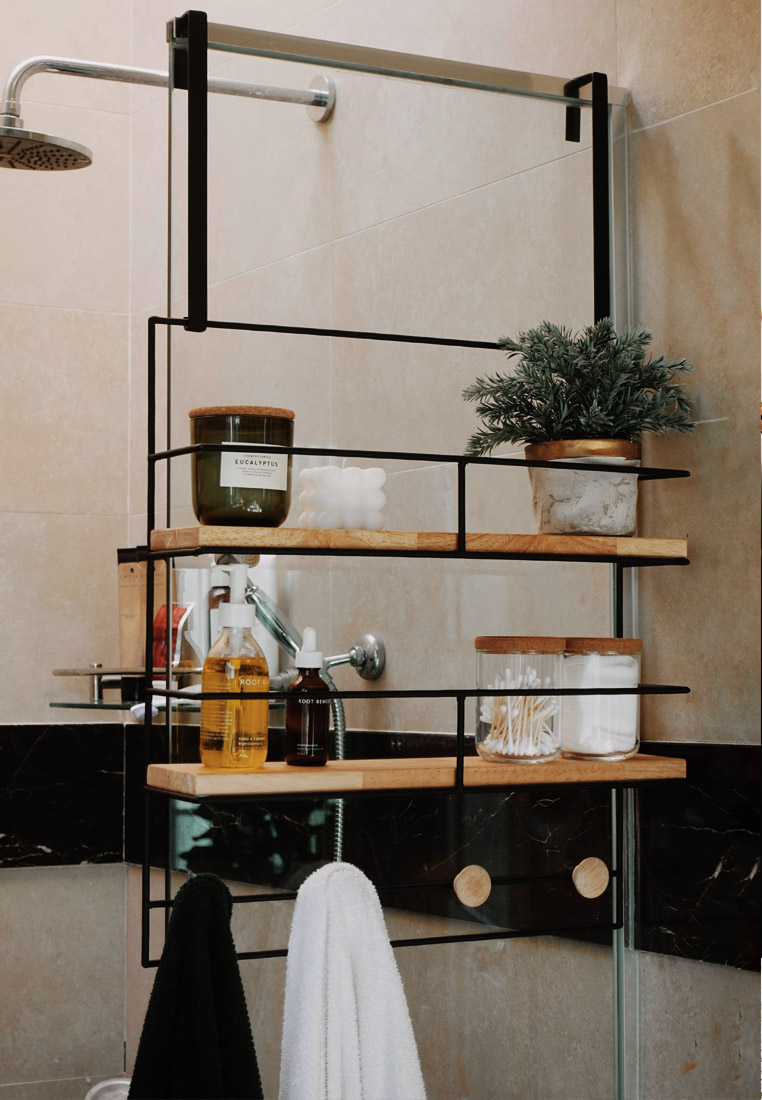 Bathroom Door Rack
Storage space is essential in a bathroom, and the best place to create more space is by using the back of your bathroom door! The Rax Door Rack comes with two shelves to store your skincare, or decorate with some house plants, and 4 wooden knobs to dry out your towels, or hang your day old jeans. Don't feel like hanging it? The handles are removable, which means you can also drill the rack into a wall! The versatility of this item makes it one of our favourites!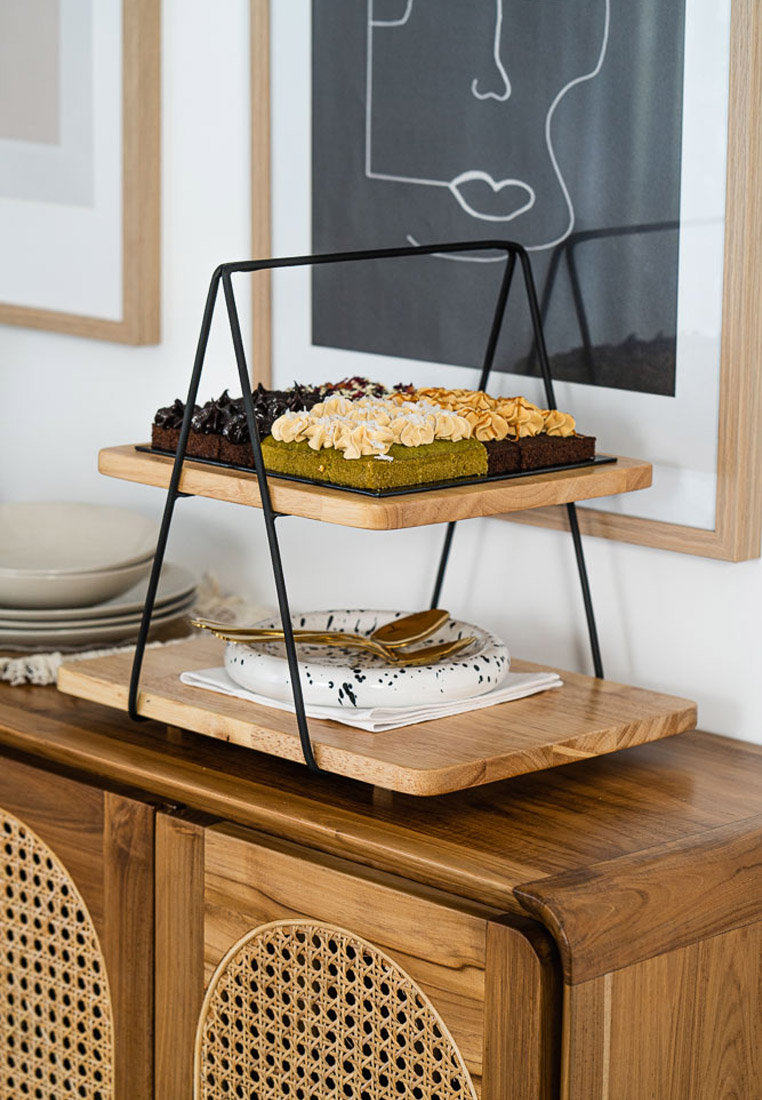 Table Tray
Last but certainly not least is a table tray. We've sold over 200 units of our Dwight Tray till date due to its multifunctional use. We've seen customers use it in their bedrooms, kitchens, bathrooms and so much more. It's made of solid rubber wood, and consists of two versatile trays that are perfect for displaying little trinkets and earrings in a bedroom, or as a cake stand when you entertain for teatime in the kitchen!
There are many ways to spruce up your space, and Fella Urban has your back! Trying to reorganize your home? Check out 30 genius ways to organize your home & declutter! Or if you are looking for inspirations to decorate your living room, check out our 8 modern living room designs in Malaysia! Or visit https://www.fella.com.my/fellaurban/ to shop our entire collection!