5 Coffee Table Ideas for Your Living Room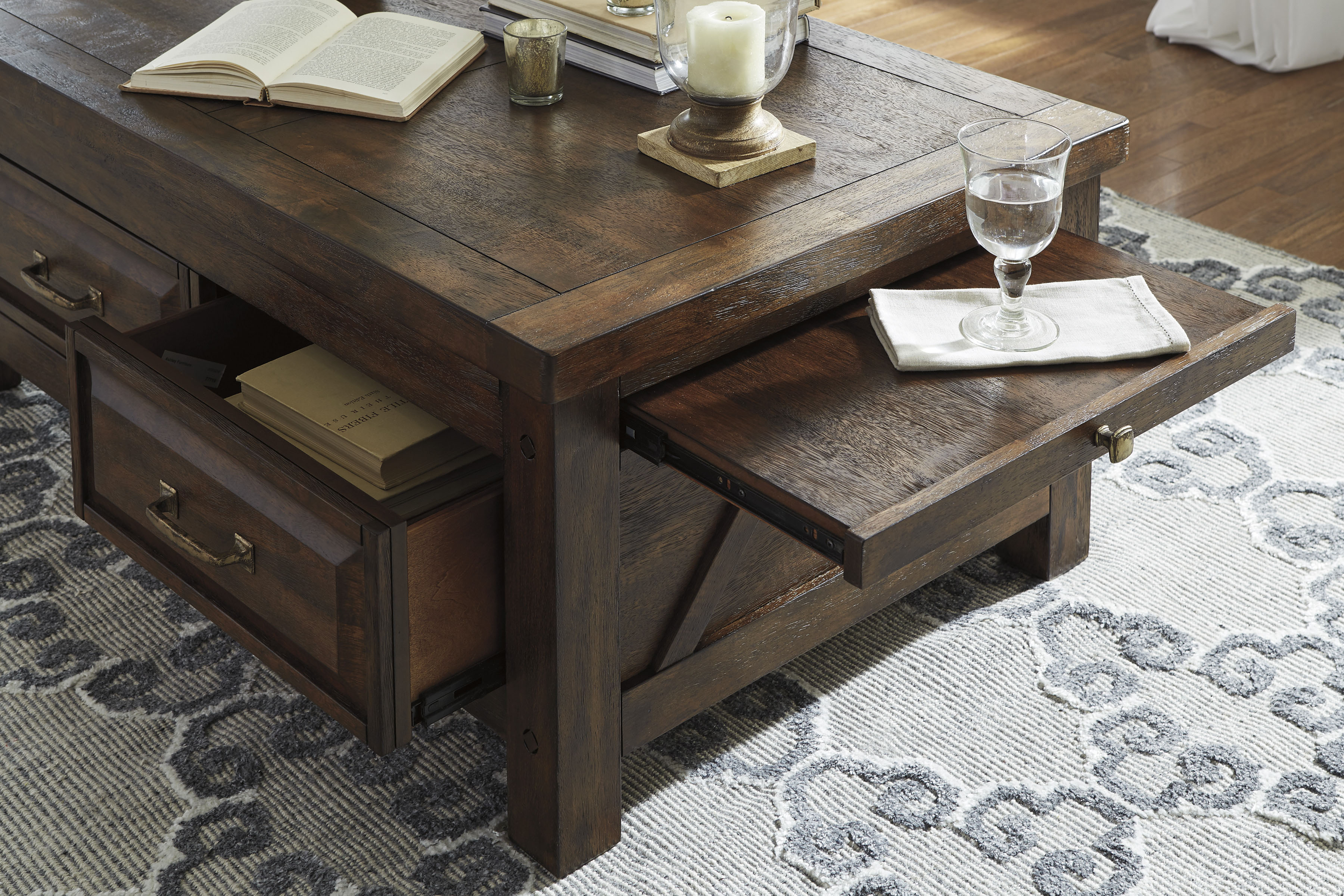 What Is A Coffee Table?
What is a Coffee Table exactly? Why call it a coffee table if we don't only put coffee on it? In fact, you can probably find all kinds of other drinks, magazines, remotes, even snacks. We find the coffee table in the living room. It is usually a long, low table placed alongside a sofa or other seating arrangement.
Historically, the coffee table is said to be derived from the tea table. It is a smaller, rounder table where tea service is offered to guests as far back as 17th Century Europe. The coffee table is said to have followed a similar rise in popularity amongst coffee drinkers in 1920s America. Today, the coffee table is a staple in any living room or sitting room.
Check out some of Fella Design's coffee tables, perfectly suited for Malaysian living room!
We are an authorized dealer of Ashley Furniture! Visit Ashley Furniture Homestore for more information!
---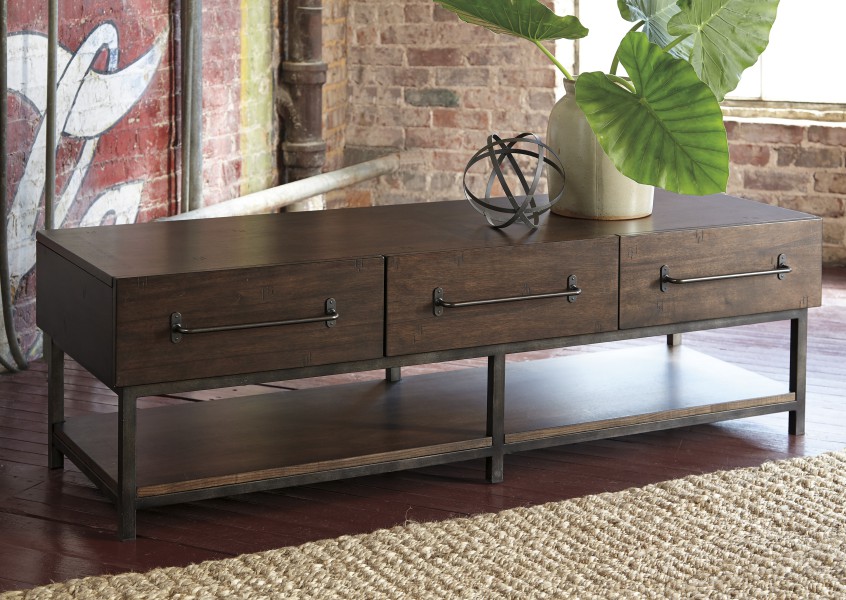 ---
1. Masculine And Industrial
Coffee Tables are symmetrical pieces of furniture, meant to support a surrounding arrangement of sofas in a living room. The Starmore Coffee Table is unique because it is asymmetrical, tending toward a front display rather than a centre display. It is blended beautifully with acacia wood and finished with an oiled walnut tone. Paired with a sleek, tubular frame, it makes an imposing first impression. As a result, the Starmore Coffee Table is a favourite for fans of urban industrial design.
---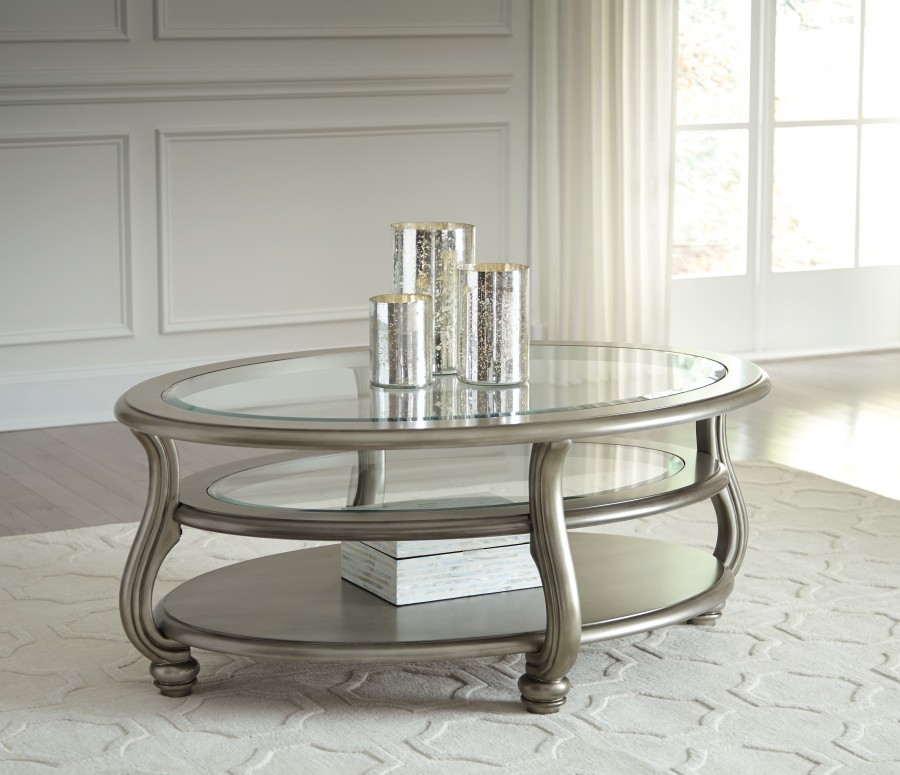 ---
2. Graceful And Elegant
Depending on what you're going for, there are many graceful furniture designs you can employ in your living room. Curves are especially feminine, and the Coralayne Coffee Table is a testimony to that. The swan necks of the frame and metallic finish provides an elegance to any living room!
---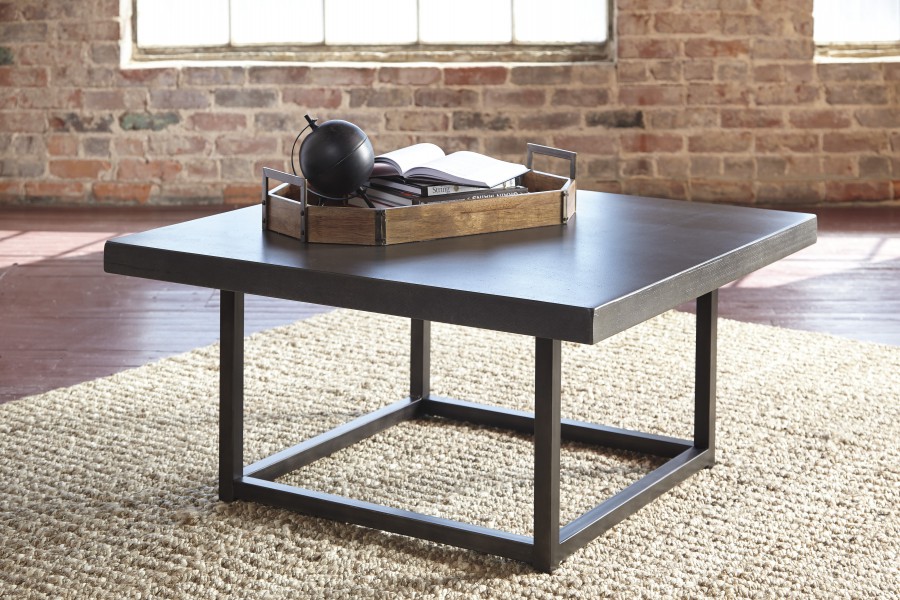 ---
3. Austere And Spartan
From the Starmore series comes another furniture piece that will get the urban industrial design enthusiasts excited. This is the Starmore Square Coffee Table, a smaller coffee table than the Starmore Rectangular, for sure. Although lacking in obvious size and masculinity, it is still very serious, bold, austere and severe. This coffee table therefore shares a very similar design philosophy to the Chabudai, a very low, utilitarian Japanese table. Afterall, Japan is famous for it's low tables, futons and tatamis. Include this into your living room for a sparse, minimalist look.
---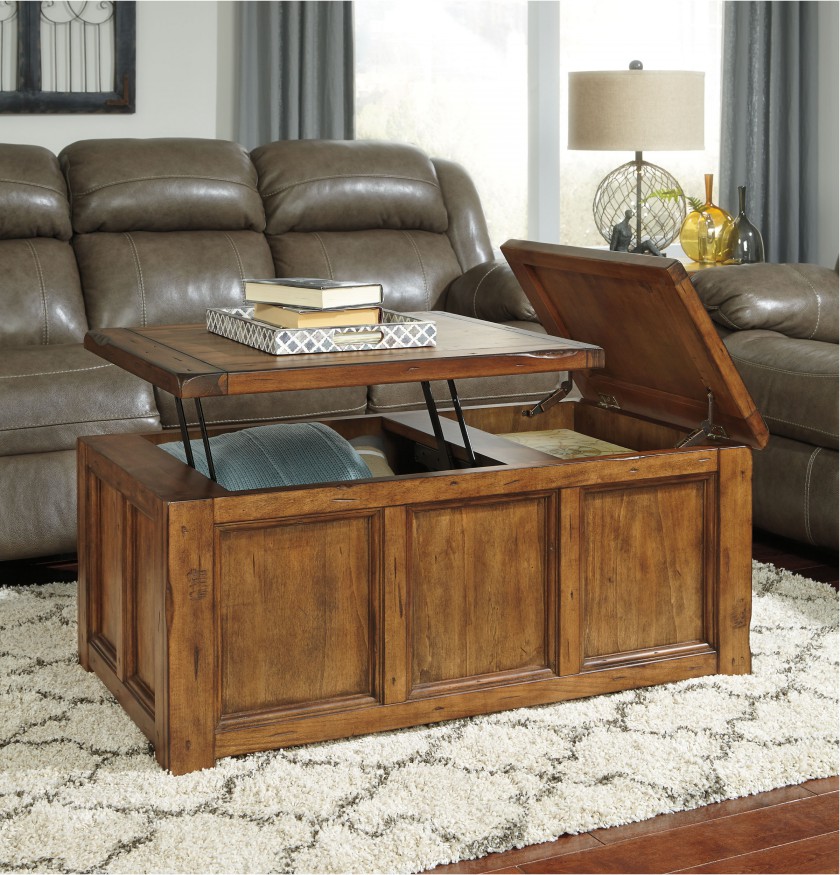 ---
4. Earthy And Functional
A popular variation to the traditional coffee table design involves including practical elements as an essential feature. Some coffee tables are designed to have storage space to include books or even additional pillows for living room guests! The Tamonie Coffee Table comes designed like a chest, with a earthy, rustic, farmhouse feel. The lift top feature is smooth and casted for easy movement, creating an additional dimension of utility for the coffee table.
---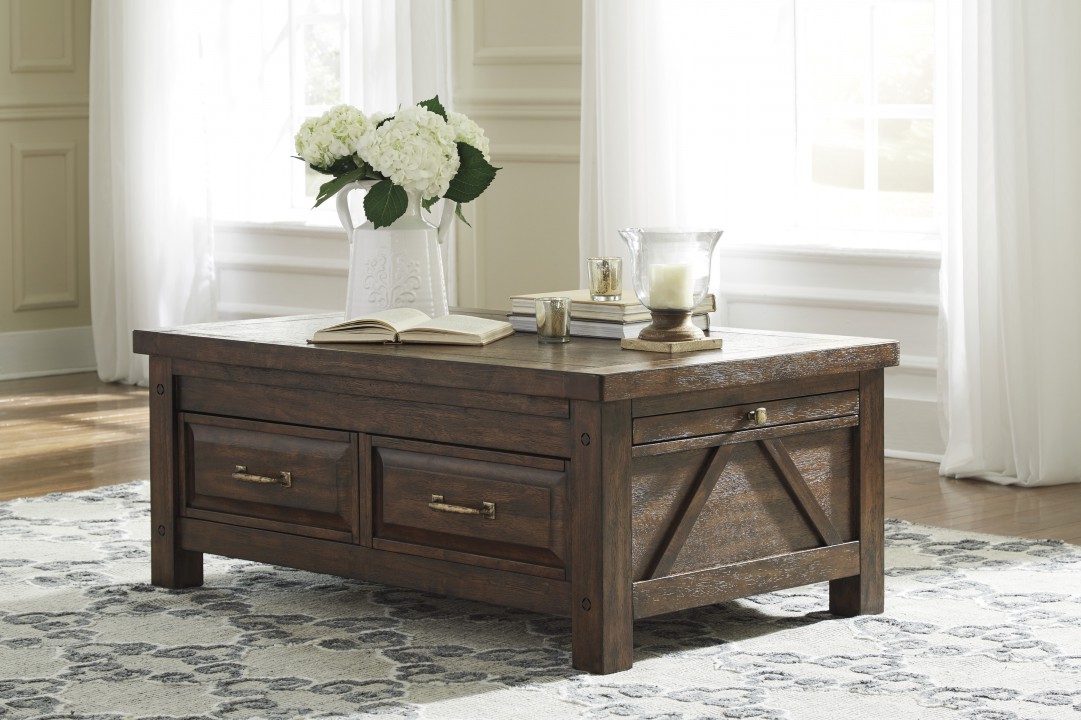 ---
5. Taciturn And Reserved
With an interesting array of storage space, the Windville Coffee Table provides a richly rustic addition to your living room. The Windville has dual side trays to expand surface space and smooth-gliding drawers to keep things clutter free. It is an excellent option for a family of readers. It's distinctive mango veneer, angled braced sides and antiqued brass trim makes for a delightful vintage charm.
Fella Design is one of the leading retailers, manufacturers and exporters of premium designer furniture in Malaysia.
For over 30 years, we have been coloring the living spaces of Malaysians with elegantly designed furniture, paired with tasteful fabrics imported from trend pioneers around the world. If you're looking for ideas to design your living room, we have plenty of sofa ideas you can use! You can also check out our our range of living room furniture!