8 Furniture Everyone Should Have in a Bedroom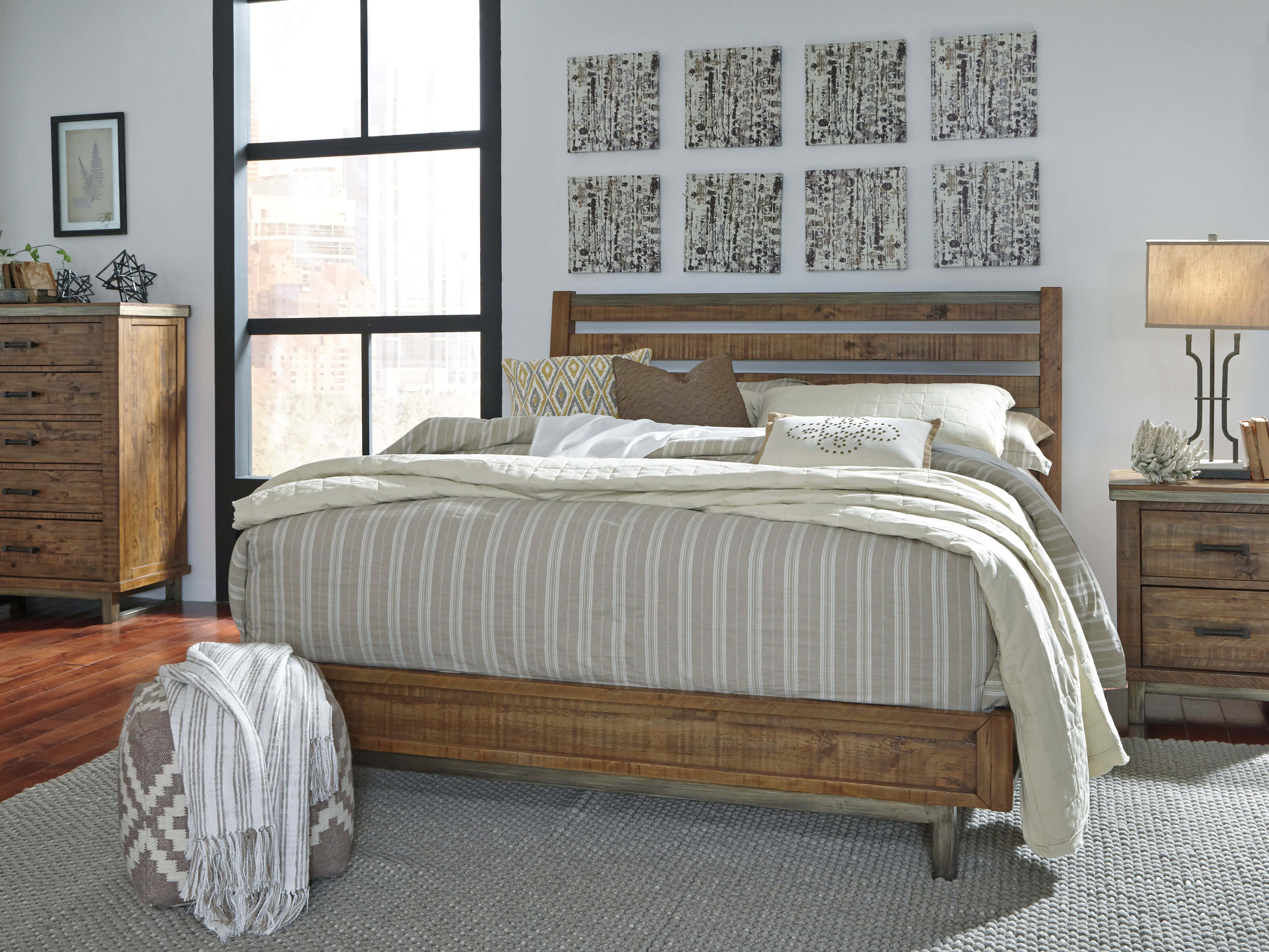 The internet, smartphones, automobiles and electricity. These are items that the geniuses of the past and present have created. Indispensable items that we are currently used to and can't live without. When it comes to designing a bedroom, there are types of furniture that every bedroom should have. These furniture help enhance the role of a bedroom not only as a comfortable place within the house but also as a functional feature that will improve our daily lives. There are many kinds of furniture in our houses that have been rendered obsolete due to ever improving technology. Items such as alarm clocks and telephones used to be an integral part of the bedroom. Now, a single smartphone allows us to have all those functions at the push of a button. There are, despite the rapid change in technology, certain core furniture pieces that are timeless and always needed within a bedroom, that everyone should consider getting. We've compiled a list of such items for you to check out when decorating your bedroom!
---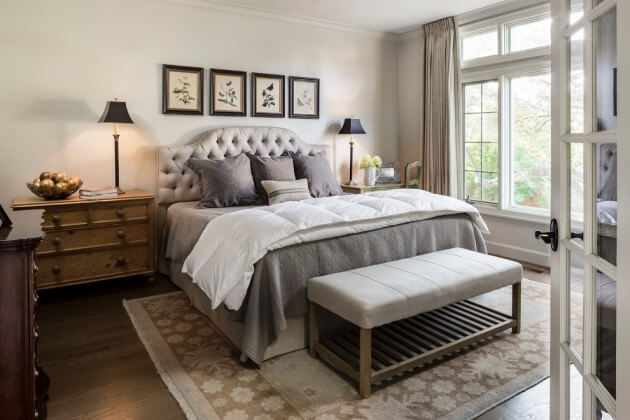 Classic bedroom design with natural lighting to induce a relaxing atmosphere.
---
Bed
When we're designing a bedroom. The one thing that can never be replaced is in the name of the room itself. We're talking beds! Beds are like the cornerstone for every bedroom. It is what makes a bedroom a bedroom. Without the bed, we would be hard pressed to distinguish from any other room within the house. Beds allow a person to rest their body and mind, providing the much needed escape from reality for a few hours every night. Choosing the right bed is an important task and can require a lot of planning. For more insight regarding choosing beds check out: "The Right Bed for the Right Person"!
---
Daybed
Now aside from the norm of having a regular bed in a bedroom, there is also the option of having a daybed. Being such a versatile piece of furniture, a daybed can serve a variety of purposes other than just sleeping. Whether it is a place for you to do some light reading or brainstorming for your next project, or even just to take that perfect afternoon nap, a daybed can be that special place!
---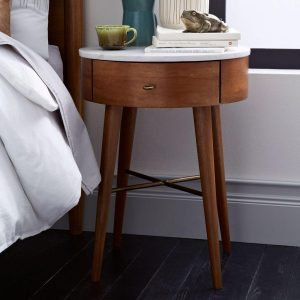 A wooden bedside table to place our favorite reading material.
---
Bedside Table
This is one of the most essential items in a bedroom that everyone should have. Whether you use it to place a cup of water to drink when you wake up thirsty in the middle of the night, or a favorite book you read right before bed, the utility of a bedside table is priceless! Having a bedside table also allows you to place your phone on it to provide an easy reach when your alarm goes off it the morning. There are tons of bedside table designs to choose from, ranging from simple wooden stools to elegant tables with storage drawers.
---
Simple curtains help adjust and filter the amount of natural lighting desired.
---
Curtains
After a long week of work and wanting to just sleep in on the weekends, a nice set of curtains is a must-have. With the ability to block sunlight from entering your bedroom, it lets you sleep through the bright morning hours in comfortable darkness until you finally feel the need to wake up. Curtains certainly give you the option to choose your own waking hours and not be at the mercy of the glaring morning sunlight. While being a protective shield to your eyes, it also functions as a decorative. There are many options when it comes to choosing curtains: texture, color and print are some of the aspects to look into when making your selection.
---
Mirrors
Mirrors show more than just your reflection. Nowadays, they often double as a piece of wall art too! Very much in vogue are mirrors with ornate and tasteful frames. Instead of resorting to a plain painting, which has become a bit of a bore in recent times, mirrors have been employed more and more by interior designers as wall furnishing.
Additionally, mirrors, in the world of interior designing and decorating, are also known as space magnifiers. When a mirror is placed in a room, it creates the illusion of spaciousness that is a useful tool in small bedrooms. If you have a small bedroom, do not fear! There are still ways to make it beautiful! Check out our Top 5 Tips for Decorating Small Bedrooms!
---
Plants
In the current era, studies have shown that just having plants exist within your visible surroundings will help provide a relaxing atmosphere. This will not only help in our sleeping habits, but also in various health benefits, like the lowering heart rate and stress during our waking hours. Several studies have shown evidence of this! There are many types of indoor plants we can choose from, a simple potted flower like Gerbera Daisy not only brightens the room with vibrant colors, but also releases oxygen at night and helps purify the air from harmful substances such as benzene and trichloroethylene, which are becoming increasingly common in household air. English Ivy is another commonly found indoor plant in many homes. It, too, helps to purify and remove benzene from the air to improve our sleeping environment. Without mentioning, of course, are the classic indoor house plants: air plants, cacti, and beautiful succulents! Get creative!
---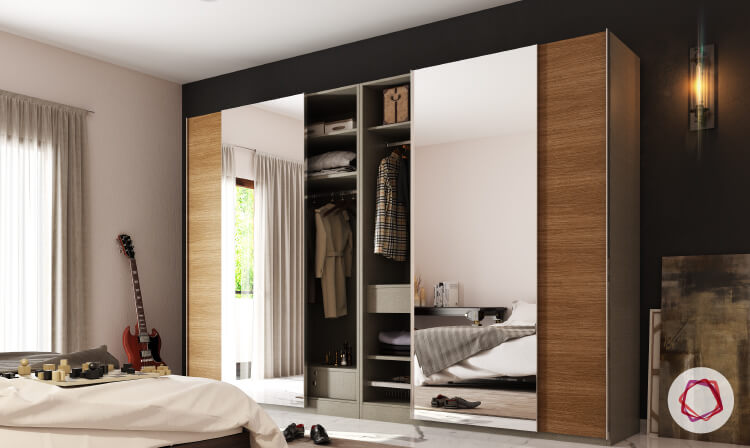 Mirrored Wardrobes serve as both a functional storage area and space magnifier.
---
Wardrobes
Leaving aside those on the upper spectrum of the wealth meter, most people have their wardrobes within their bedroom. Being one of the most functional and necessary furniture items after the bed, wardrobes are essential in providing storage for your clothing. Traditionally, wardrobes come upright, double-doored and fully equipped with hanging bars as well as drawers for hanging or storing folded clothes. In recent times, however, due to the constraint of space, interior designers have invented creative new ways to save space by combining beds and wardrobes into a single entity! In many cases, wardrobes may also serve to combine with mirrors as part of their door frames. This provides a wonderful array of options when it comes to choosing an interesting wardrobe for your bedroom.
---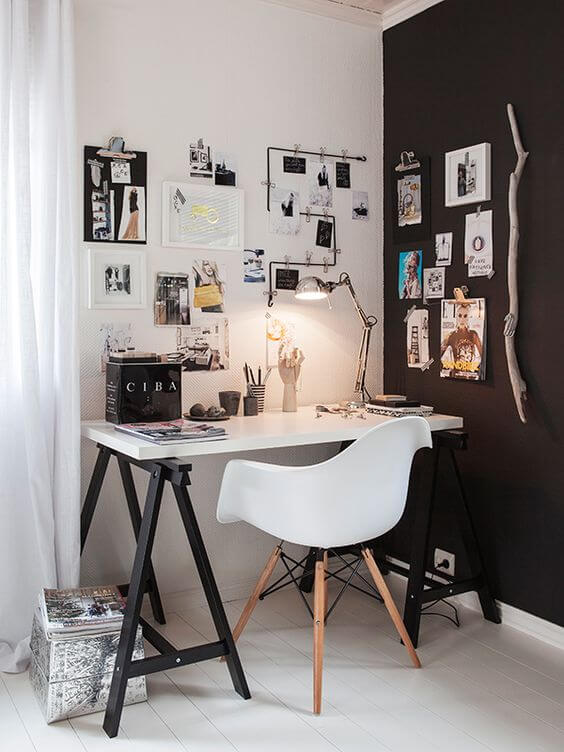 Small, well-lit study tables allow for brainstorming and efficiency.
---
Study Table
In most households within Malaysia, families have their work space within their personal bedrooms. While not many people can afford an entire study room devoted to work, a proper study table is still necessary to improve efficiency and help organize work better even if you're working out of your bedroom. This allows us to have, at the very least, a semblance of a border that separates the work space from the sleep space. Working from bed itself is, of course, out of the question. Studies have shown that working on your bed or where you sleep at night disturbs our sleeping habits and even promotes insomnia.
Now instead of getting a big study table to place a whole lot of stuff that would collect dust from the lack of usage, try thinking of the amount of space you require when working. Something compact would work just as well when used efficiently. Whether you work by paper-and-pen and require a larger surface to organize things, or whether you prefer a small foldable table to place your laptop on, getting the right table requires some small planning to help preserve space for other furniture.
---
Unlike other parts of the house, the bedroom is a much more personal space. What everyone decides to place in their bedroom is ultimately reflective of their personalities, preferences and hobbies. There are, however, certain essentials that would surely benefit every individual. We hope this list has inspired you to adopt some of these furniture types into your bedroom!