8 Ramadan Decor Ideas for a Cozy Home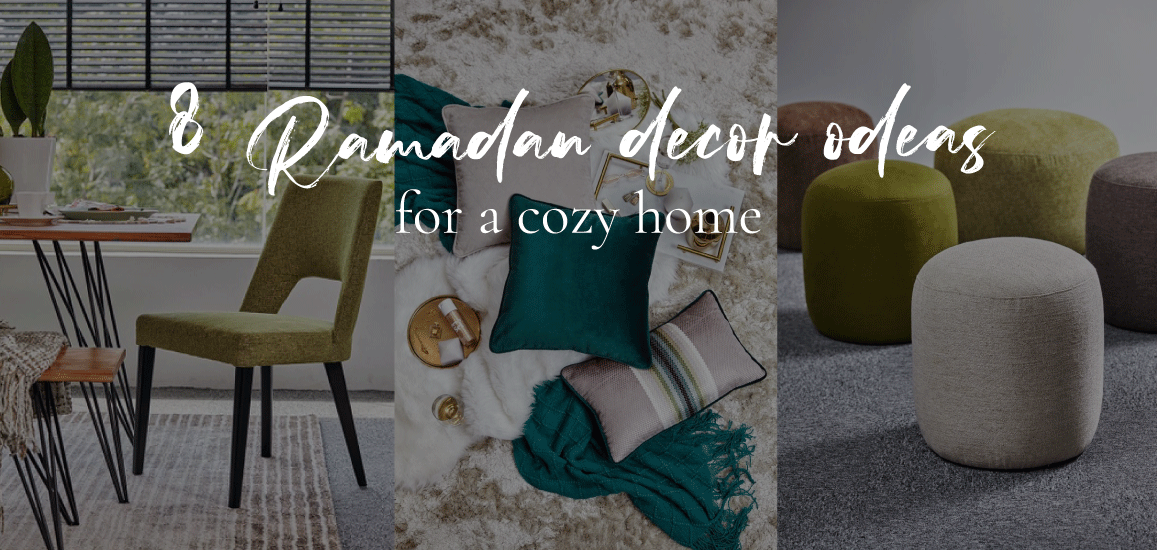 8 Ramadan Decor Ideas for a Cozy Home
Ramadan is a holy month for all Muslims and awaited by everyone all around the world, especially us Malaysians! With Ramadan around the corner, we love thinking of new ideas and ways to decorate our homes and commemorate this wonderful holy month. Thanks to online shopping and the fact that Fella Urban is on Zalora, decorating our home is easier than ever before!
Check out these affordable decor items, both big and small that are sure to make your home feel cozy and comfortable when hosting this Raya season!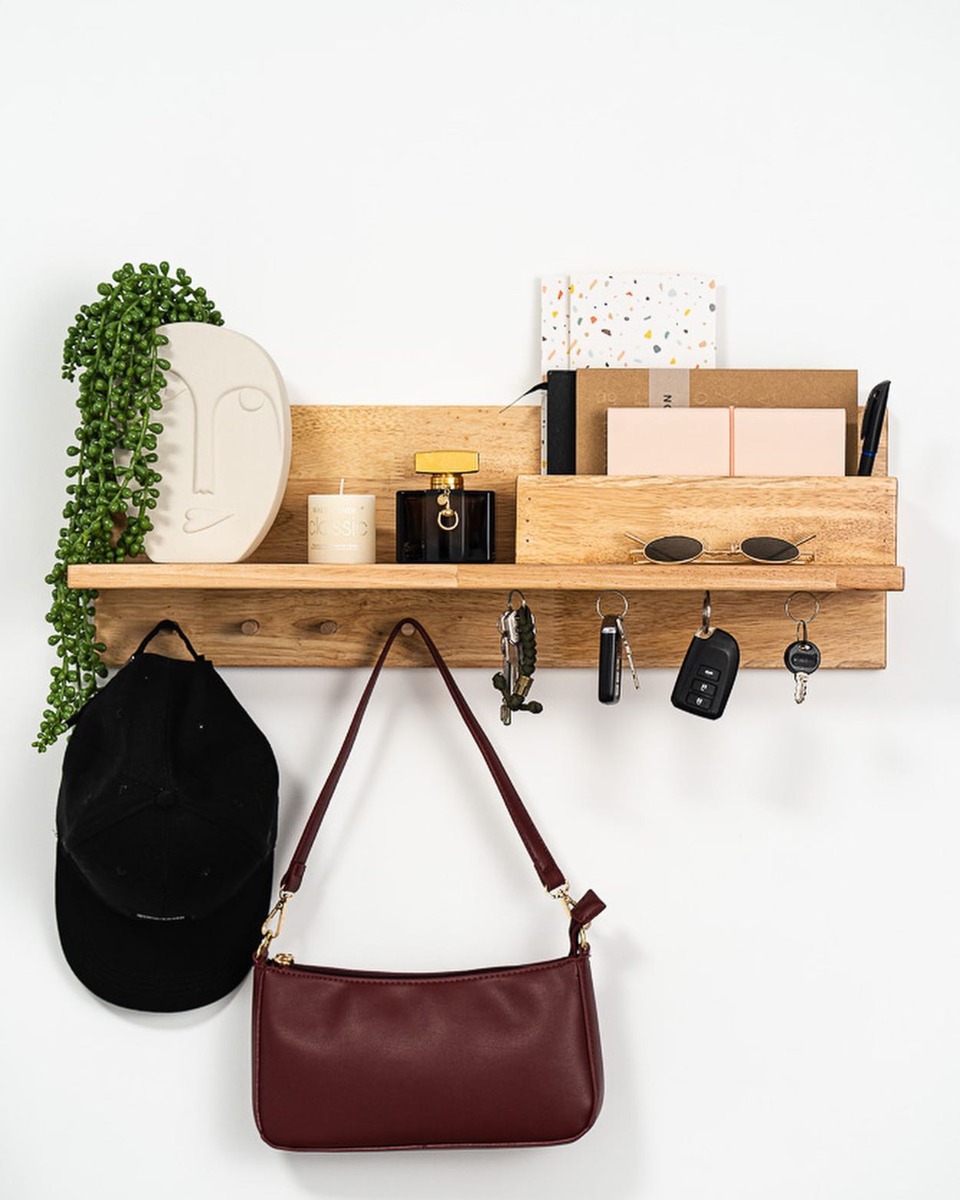 1. Easy Mask Storage
Moving into an endemic phase doesn't mean we stop wearing masks! Now more than ever, we should be protecting ourselves, as well as our friends and family, which is why the Kato Entryway Shelf is the perfect accessory to have in your home this Ramadan/Raya season!
With its magnetic key functions, and hooks for things like hats and jackets, it helps keep things organized, especially when you have many guests around the house. There's a little storage compartment on the top that is also perfect for keeping stock of masks in case anyone loses one on the way in or out.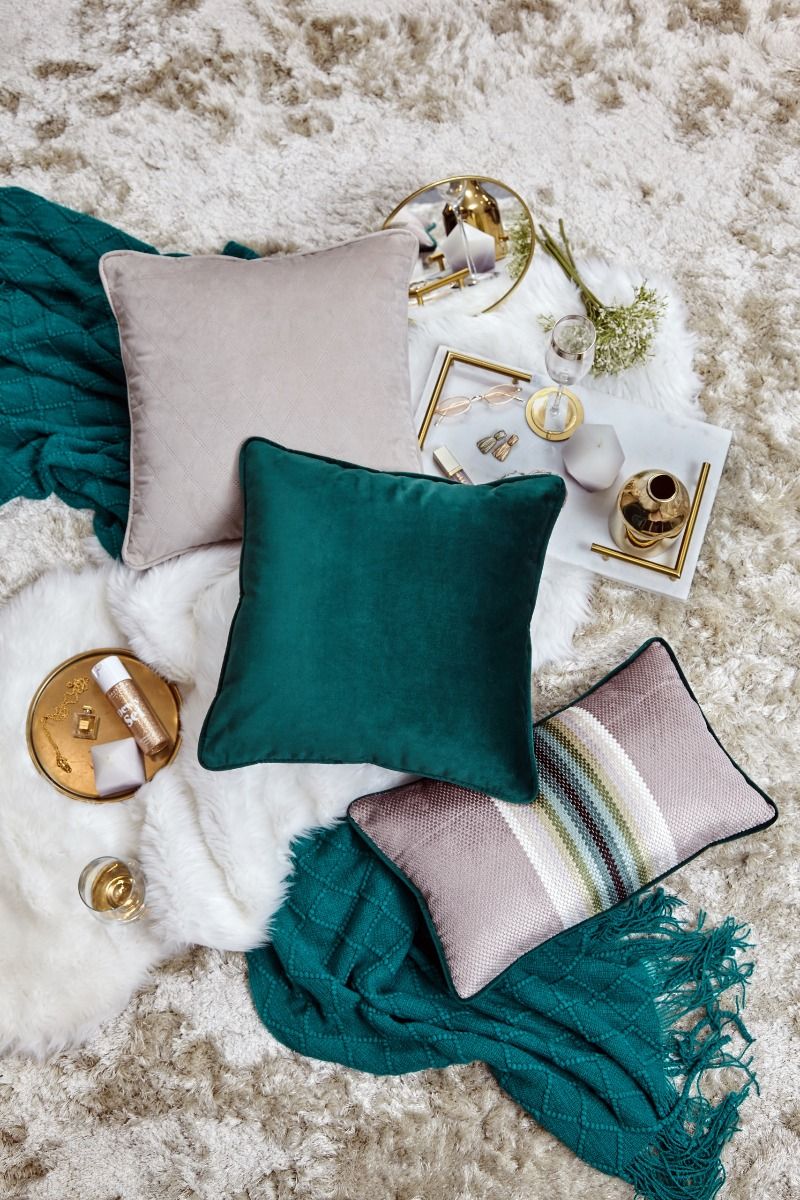 2. Budget Friendly Makeover
Green is a really prevalent colour in Muslim societies because it's supposedly Muhammad's favourite color, and represents the symbol of life and nature, especially potent in the dry deserts. Today, it's the earmark of a wonderful and joyous Ramadan!
Introducing the Velvet Lux Pillow Talk Set! It comes in a set of three, encased with plush emerald greens, and beautiful velvet silver fabric. It's also the easiest way to give your furniture a brand new look without having to change your whole sofa.
We love decorative ideas that are fun, and effective in providing a fresh new look to a home on a budget.
3. Need More Plants
Whether you realise it or not, plants are a key factor in designing a perfectly balanced living room. The little touch of greenery makes for a much more cozy living space. Use something like a Fiddle Fig, to be the main focal point of your living space, and draw attention upwards, or even cacti to give your home a mediterranean vibe, complimenting our sunny Malaysian weather.
Whatever the choice may be, make sure you research in to the best types of indoor plants that are easy to care for and love to be in low light. Happy plants really do equal a happy home!
Our Dwight Tray is one of the best sellers, and we've sold over 300 units due to its simplicity. It's made entirely of solid rubber wood, and locally produced by our suppliers. It's got two multipurpose trays, and can be used in any space; bedroom, living room or kitchen!
This is something that can not only be used on your own, but is the perfect gift to bring to someone's Raya open house. We recommend using it to decorate your favorite kuihs like Seji Batik, Dahlia Daisys or Semperit Susu!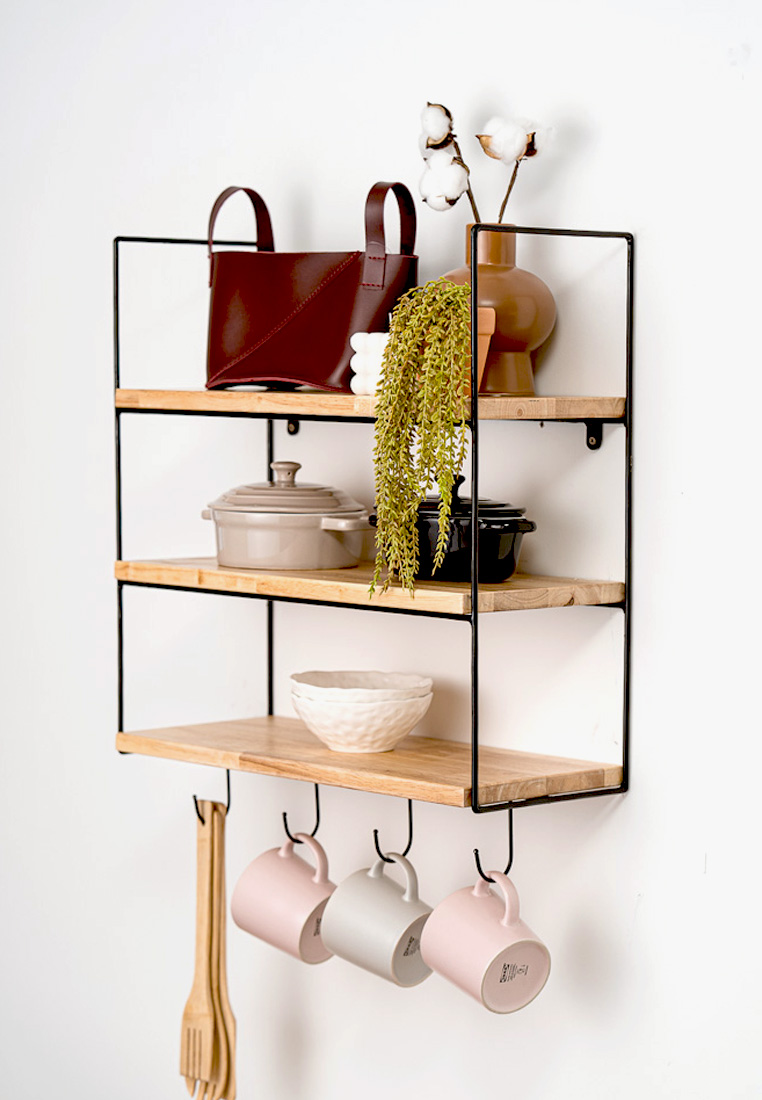 5. Beautify Your Kitchen
During Ramadan, people love to prepare lavish feasts, and lovely meals, cooked straight from the heart. Having a planned and organised kitchen is also important, as it will help us become more effective in managing our time when the holy month arrives. This give us more opportunity to focus on other equally important activities like performing taraweeh!
The Balin Wall Rack is a three layered wall shelf that's perfect to hang in any kitchen. From displaying your most beautiful cups, or organising your ladles and spoons, or even proudly showing off your unique china and bowl, it's a wonderful addition to any kitchen, and gives it that extra spice you need this Ramadan, no pun intended!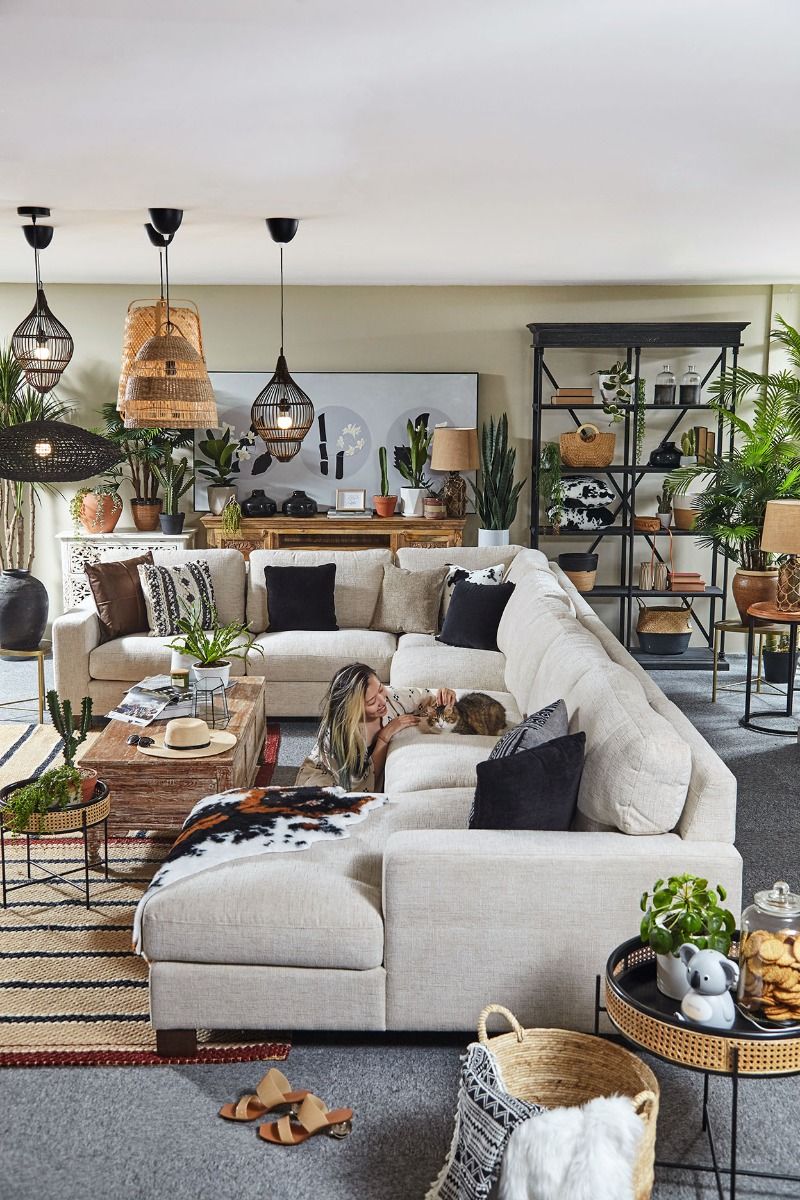 6. Bigger Sofas = More Comfort
Even after Ramadan, after all the guests are gone, having a large sofa to lounge on is a huge benefit to anyone's home. Because who doesn't want to feel comfortable and relaxed in their living space? A sofa is where everyone naps, watches TV. lays down to read, or chit chat, making it the most important piece of furniture in a home.
Our Colburn sofa can seat up to 14 people and more (if everyone loves a squeeze!) It's the perfect spot for that annual Raya outfit check photo, and is customisable, anywhere from a 2+3 seater, to even an L-shape on any side! The Colburn can also be customised to any fabric available in our stores. It's one of our core, best selling sofas that never go out of style.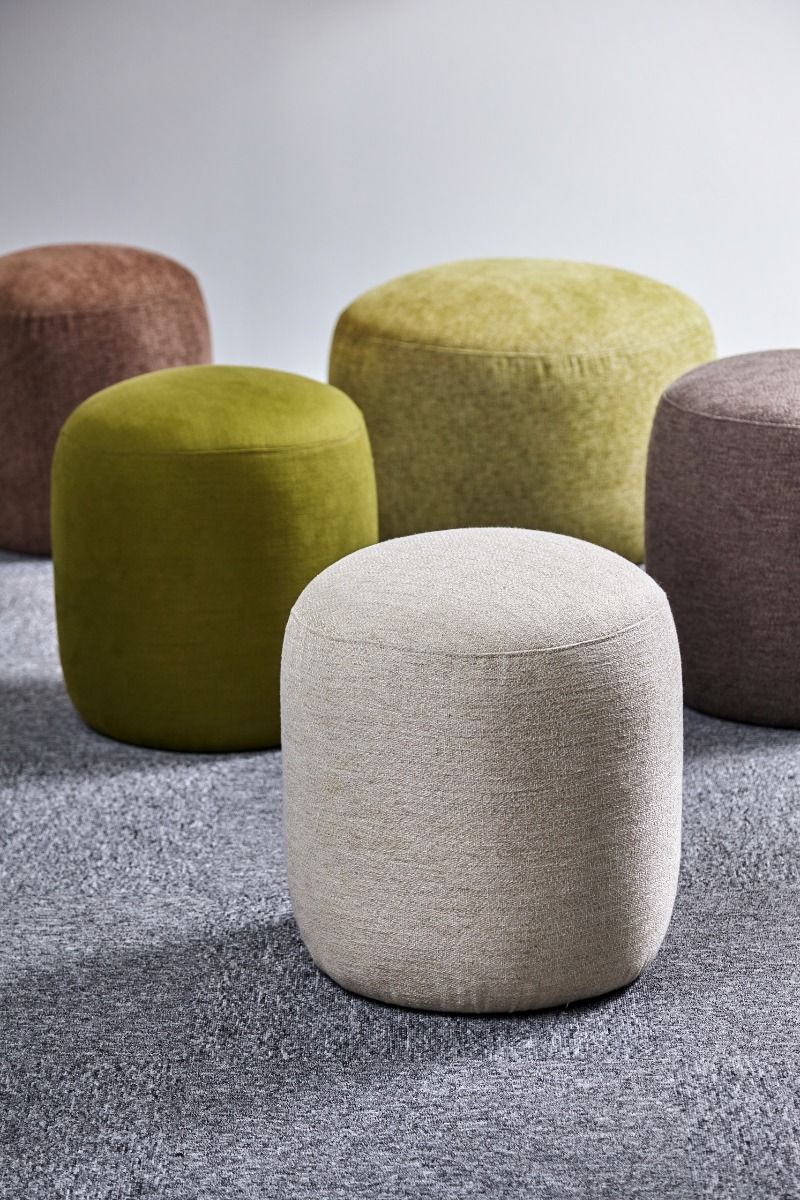 7. Add More Seating In Your Living Room
If you have that extra space in your living room, and need to create more seats, why not try out our Dani Footstools! They come in two sizes, big and small. We have up to 3 colors for each design, each perfectly matching the others to create a beautiful bundle of stools!
So for all the anak-anak that love to run around during Ramadan before dinner, and have nowhere to sit on besides the floor, you can add these Dani Footstools to your list of things to get before Raya!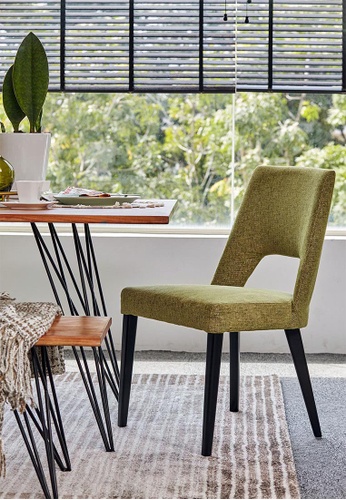 8. New Dining Chairs
Speaking of additional seats, when was the last time you changed your dining chairs? I'm sure it's been a while! Introducing our Roman Dining Chairs! They come in a very beautiful (and coincidentally a very Ramadan worthy) sage green fabric, and has a little hole in the back, which makes it easy to carry and move around,
The upholstered body also makes it comfortable for all the pak cik and mak cik bawang to sit all day long and exchange family gossip!
Decorating your home during Ramadan may be daunting for some, but we hope with some of these tips, we will help make that process smooth and easy for you! Need help to declutter before Raya? Why not check out 30 genius ways to organize your home & declutter! Or if you are looking for other cool home decor items to get, read our article on 5 Aesthetic Home Decor Item Accessories you need!
You can also visit Fella Urban to browse our entire collection, or shop them online at Zalora!