FELLA URBAN – THE ELEMENTS OF CONTEMPORARY DESIGN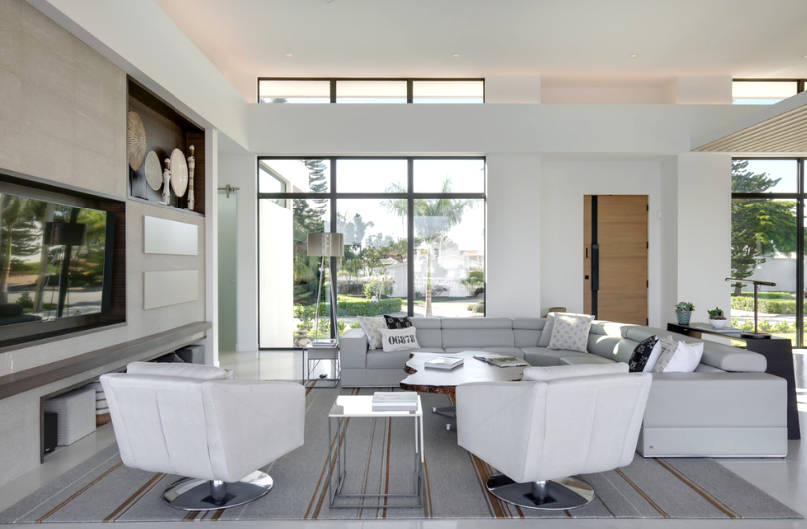 Contemporary design is often confused with modern design, and although the two are very similar, there are some key differences that have to be appreciated. Modern design is actually something of the past. Modern design emerged in the 1920s and 1930s, and this evolved into mid-century or sometimes called mid-century modern designs in the 1940s through to 1960s in America, finally becoming the style we call today as Contemporary.
The Contemporary design philosophy is changing all the time. The word "contemporary" actually means current or "now", and you will find that the Contemporary interior design philosophy borrows from many different traditions of the past. However, Contemporary design is considered timeless, ever-evolving, and it is very, very popular. Thanks to the mid-century influence in Fella Urban's design philosophy, we naturally express our furniture in terms of the Contemporary style too. In this article, we list out the elements of Contemporary design in living spaces especially, and highlight what you can do to achieve this look.
---
---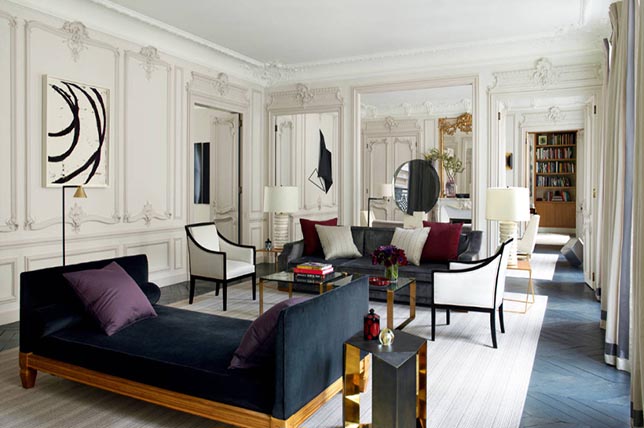 1. Neutral And Accent Colors
One of the key features of Contemporary design is the grayscale or otherwise monotone color palette. The base color of Contemporary design is either black, white, or some form of neutral color. This is done not to make the atmosphere excessively cold, although coolness is indeed a feature of Contemporary design. This is done instead to emphasize bright pops of accent colors wherever you place them. Blending neutral monotone colors and bright colors together in a harmonious way is one of the specialities of Contemporary design. The bright colors stand out even more thanks to its balance with the plain background. When cultivated by a skillful Contemporary designer, this can lead to some pretty remarkable results.
---
---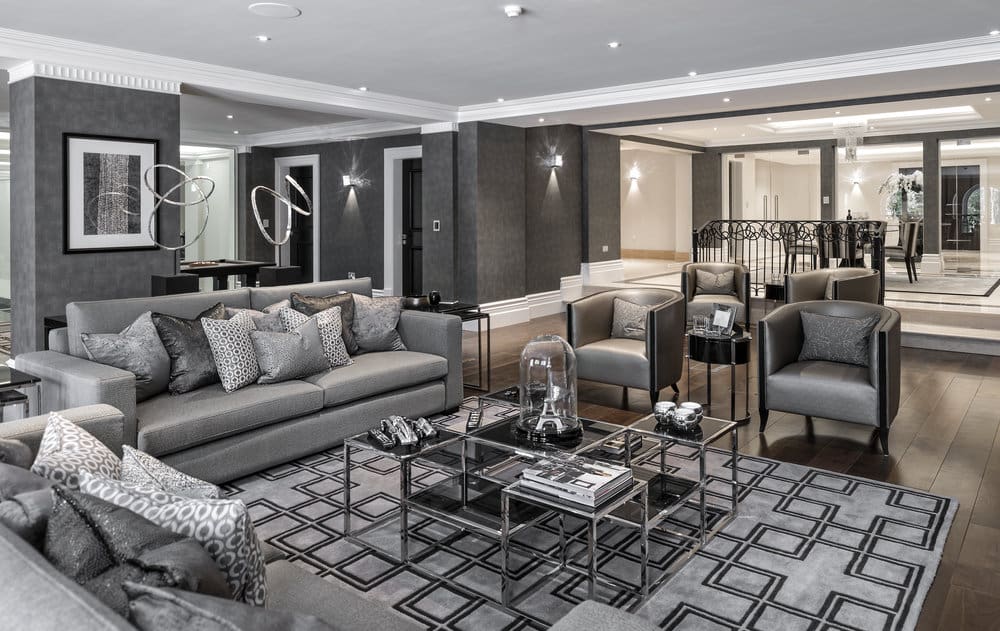 2. Be Creative With Texture
Unlike "Muji", or Japanese minimalism, with the focus on natural materials and smooth planes, Contemporary design makes a tremendous effort to be creative with texture and pattern. Just like in playing with color, the Contemporary designer applies a bright pattern to an otherwise monotonous background, and so you will find a Contemporary room with a base plain texture of regular fabric, say, with pops of fur cushions, throws and carpets. This functions in the same way: to bring out the unusual feature and emphasize it as an aesthetic object. Introducing different geometrical or organic patterns alongside different materials like fur and velvet help emphasize these features, completing the Contemporary style.
---
---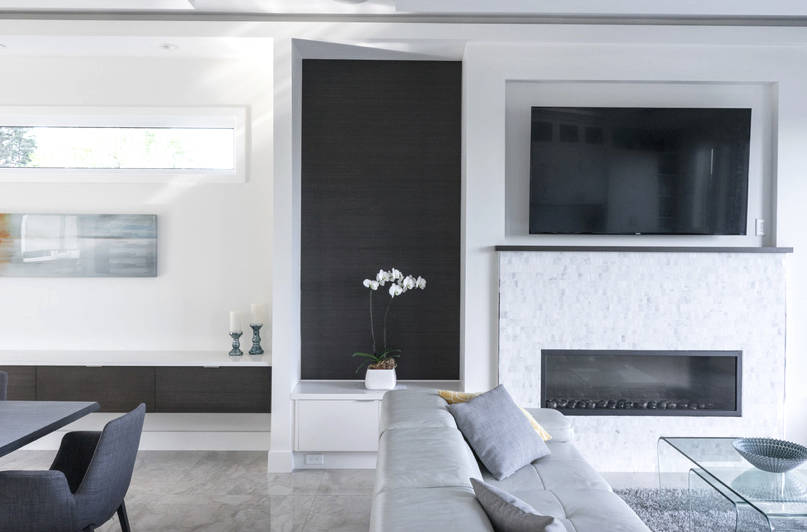 3. State-Of-The-Art Materials
As distinct from many other design philosophies which emphasize naturalism, Contemporary design embraces totally the use of new and interesting materials, including those at the very cutting edge of our technology. Without hesitation, Contemporary designers will fuse materials like marble, mirrored glass, leather and finished wood to create something fresh and exciting. As a result, Contemporary designs don't have a sense of the antique or the natural. The Contemporary style embodies itself, and doesn't point to any natural feature or culture in the outside world as its source of inspiration. The freedom that this affords Contemporary designers is what drives the experimentation and exploration of using state-of-the-art materials for furniture.
---
---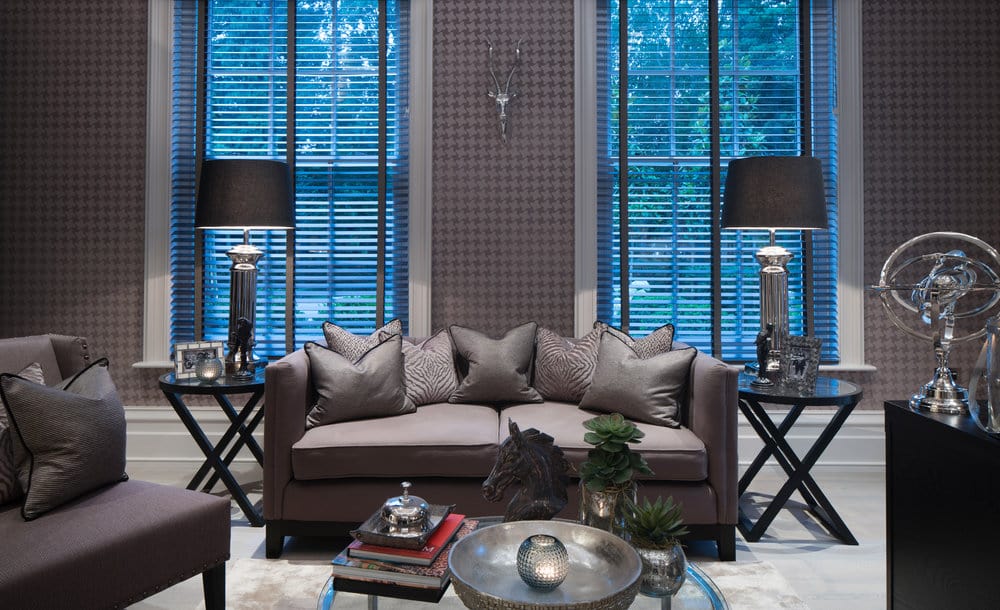 4. Cool Or Warm?
While Contemporary design is not overtly cold like some of its more futuristic variations, and not even as cold as some modern designs, it is relatively cool. This contribution largely comes from the Contemporary color palette, permitting neutral and monotone colors like black, gray and white. In the above example, the evening blue light filtering through the windows and the bright sheen of silver accents in the table accessories and table lamps give a cool feeling to this masculine, Contemporary living room. In any case, Contemporary designers tend to stay away from overtly warm, bright and cozy atmospheres and lean toward wider and cooler spaces when speaking in terms of flavor temperature.
---
---
5. Modern Minimalism, Open Spaces, Clean Lines
Contemporary design is often confused with mid-century modern, and this is because, as distinct as they are from each other, they do share some key similarities. One key element of Contemporary design is general minimalism, something emphasized by mid-century modern too. Contemporary design also carries strong, architectural lines and smooth surfaces, creating a bold atmosphere in any room. Something stressed very strongly in Contemporary design is also open spaces and natural lighting, with a focus on being uncluttered.
---
---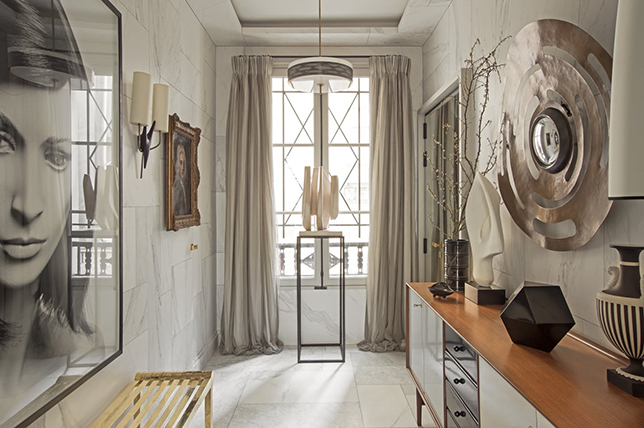 6. Interesting Accessories And Lighting
Neutral, monotone colors afford Contemporary designers plenty of ways to experiment and explore with bright colors, interesting accessories and alternative lighting. While furnishing according to the Contemporary style takes on a minimal approach, accessories is where you can really get creative.
From lamps to decor to artwork, everything is on the table when it comes to Contemporary decor. Large modern abstract canvas paintings seem to be a favourite, as well as funky pieces of decorative or spot or task lighting. Sometimes, Contemporary design really relies on these elements to add depth and personality to an otherwise minimal room.
---
---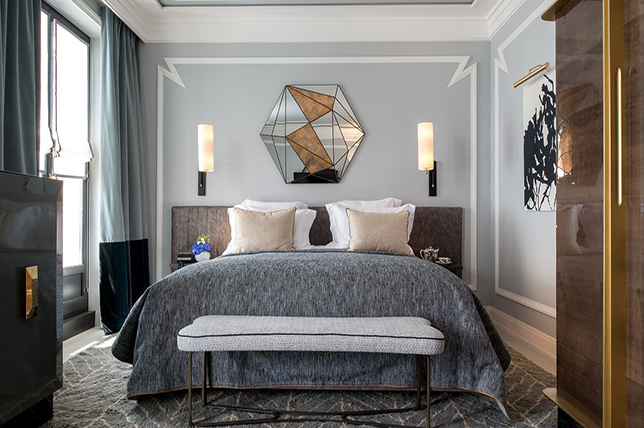 Many Fella Urban furniture pieces, though brought in from Eastern countries like India and Indonesia, are built to follow the principles of Contemporary design. Alongside Rustic, Rustic Oriental and Mid-Century Modern, Contemporary design is one of the primary concepts of the Fella Urban look.
Find out more by visiting the Fella Urban Facebook Page!