Top 10 Mattress Brands in Malaysia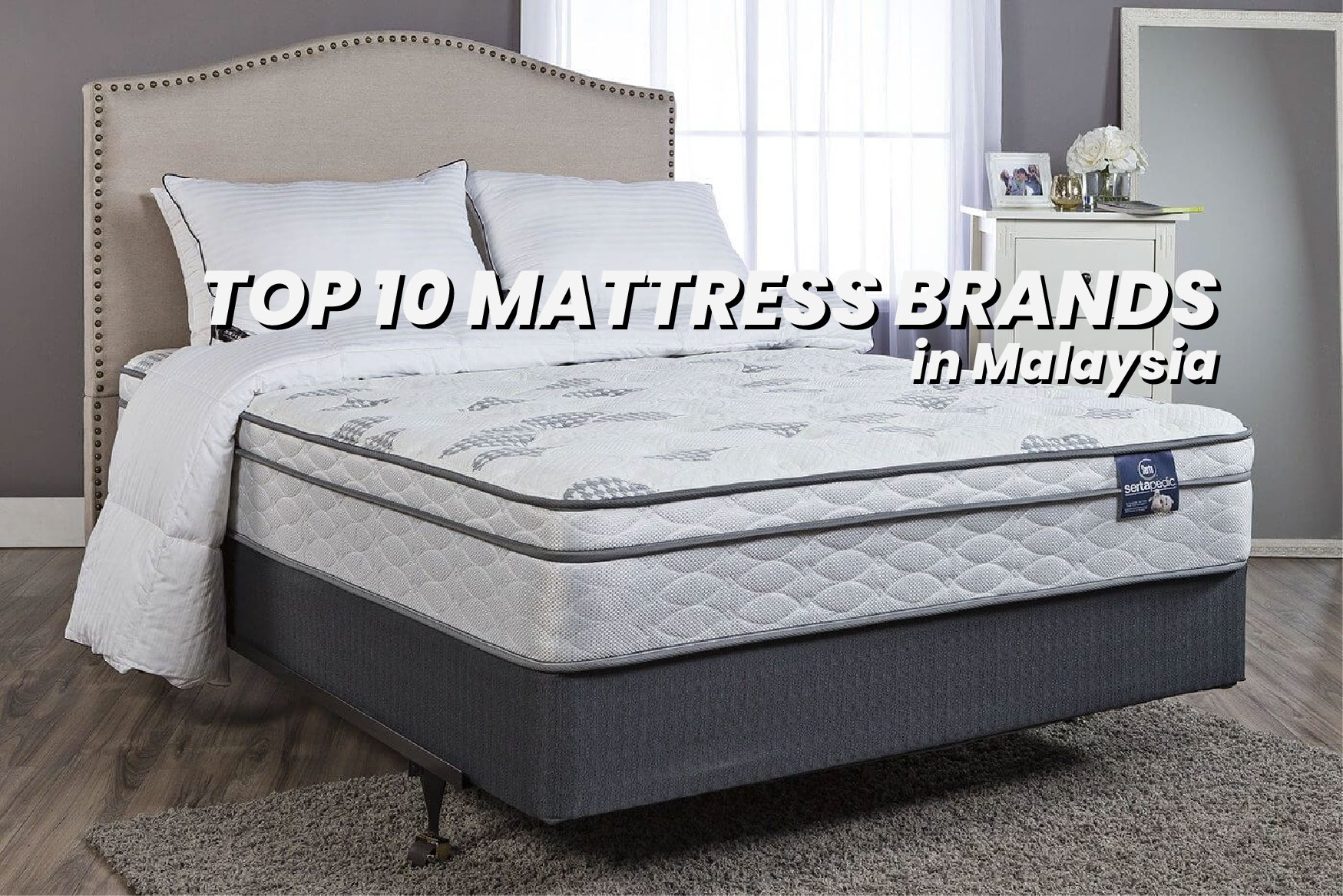 We all remember the feeling of walking into a hotel room and seeing that plush fluffy bed that you just can't resist diving into. What if we told you that you can have the wonderful comfort of hotel beds in your own home every night? The simple truth boils down to choosing the right mattress for your bed. Like how every princess deserves a prince, every bed deserves to have the best mattress! So what makes a great mattress? After doing some research, let us give you a quick overview on what the industry experts have to say. Here's a list of the top mattress brands in Malaysia. The brands, however, are not listed in any particular order.
---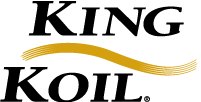 King Koil Malaysia
Every Malaysian is familiar with King Koil! Having provided mattresses to the Malaysian consumer since 1983, King Koil is one of the leading players within the sleepware industry. King Koil offers mattresses that has deep quilted covers and 5-zone contour quilted foam. This allows the mattress to have a sense of softness, yet is still resilient against body impressions to provide more consistent surface comfort. King Koil mattresses are renowned within the hotel industry, with over 30 major hotels as their dedicated clients, including luxury hotels such as Ritz Carlton and JW Marriott!
King Koil offers one of the plushest and softest mattresses in the market. If you're looking for something comfortable and soft to rest your tired body during the night, King Koil is one of the top brands you should consider getting. Check out King Koil's website for more information!
---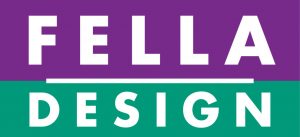 Fella Design
For over 30 years Fella Design has been furnishing the living rooms of Malaysians. A homegrown, local brand, Fella Design started business as a furniture retailer. Over the years, the range of Fella Design's offerings increased, selling sofas, coffee tables, occasionals, bedroom sets, dining sets and even curtains, before eventually, mattresses as well.
With ultimate comfort and a good night's sleep in mind, Fella Design's locally manufactured Cloud Series mattresses offers plush comfort at affordable prices. The Spinal Care series, made with Coco fibre and sensory foam, are designed with care for your spine in mind. Paired with Fella Design's excellent selection of bedframes, both upholstered and not, you're sure to get an amazing mattress deal! Visit Fella Design's show galleries nationwide
---
Slumberland
Yet another legendary mattress brand, since its founding in 1919 in England, Slumberland has evolved into a leader of sleep related products not only in the UK but the throughout the world! When it comes to mattresses, Slumberland emphasizes upon 3 core features that encompass all their products: comfort, support and durability. Utilizing technology such as Advanced Posture Springing and state-of-the-art Pocket Posture Springing Systems, Slumberland delivers it's world-class mattresses in 3 different series, namely, the TempSmart series, the LivinGreen series and the SlumberKIDS Series.
Slumberland's mattresses focuses on posture maintenance that is highly needed for our body. Having a good sleeping posture generally equates to better sleep at night. In that sense, Slumberland's provides for this in all of their mattress series. For better insights on what they offer, head on over to the Slumberland website or visit one of their showrooms today!
---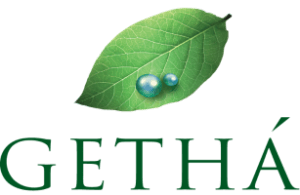 Getha
Anyone who walks around a mall in Malaysia will have definitely seen the brand Getha. Being one of the leading local brands in pillows and mattresses, Getha takes pride in their products. Offering 100% natural latex, Getha mattresses are not only comfortable, but environmentally friendly too! With a special open-cell structure, unique only to pure latex, Getha products are breathable and resistant to fungus and mildew. Other features include the introduction of nano-silver technology into their products, a substance that is highly toxic to germs while being relatively non-toxic to human cells. Nano-silver sterilizes and sanitizes the mattress surface to kill bacteria, thus providing healthier sleep to their user. If you're keen to support local, green industries, get a mattress from Getha!
Getha is one of the more unique brands that focuses on natural, eco-friendly mattresses. Their latex based mattresses are not only comfortable but also made of 100% natural latex. This allows them to ensure both good sleep for the user and help in sustaining our natural environment. You can try out their mattresses in-person at any of the many Getha stores all over Malaysia!
---

Sweet Dream
With its humble beginning in 1978, Sweet Dream started off with the import of a spring coil machine from Switzerland. Now, after more than 40 years of homegrown innovation in the sleep related industry, Sweet Dream has become our very own local pioneer in sleep and bedding solutions! One of the key technologies pioneered by Sweet Dream is the "Body Architect System". By using very precise cutting techniques, they are able to create delicate layers in their bedding that not only provide comfort, but also helps to protect your spine, reduce pressure points, and improve blood circulation.
By utilizing their special technology, Sweet Dream's mattresses can improve our health conditions. This can mitigate the chance of developing many diseases such as heart attacks and strokes! For more information check out the Sweet Dream website or visit an authorized dealer near you!
---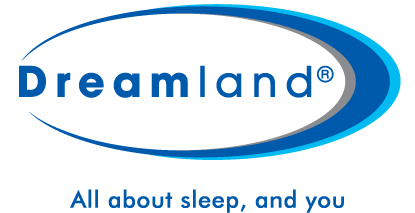 Dreamland
Starting in Muar, Johor, as a small-time foam and fibre mattress producer, Dreamland has evolved into a major pioneer in spring coil mattress solutions. With their groundbreaking Miracoil Spring, Pocket Spring and Duralastic Spring technologies, Dreamland mattresses are renowned for optimal body alignment to generate a nourishing sleep. Dreamland spring technology revolves around a unique hydraulic-like shape, with 49% more coil count and high-density foam cushioning for plush comfort and better spinal support compared to other brands. Furthermore, Dreamland uses lighter wires that are fully heat-tempered in their spring coil production which results in a lightweight, high durability mattress. Having won multiple consumer awards in the past few decades, Dreamland is one of the most established local mattress providers around!
When it comes to spinal alignment and support, Dreamland is at the top of it's game. Their technology in spring coils are among the best in the market. If you're having backaches when you wake up in the morning, chances are that you either have a bad sleep or your mattress lacks the necessary support. Find out more information at the Dreamland website to gain better insight on their mattresses and how it serves to improve your sleep.
---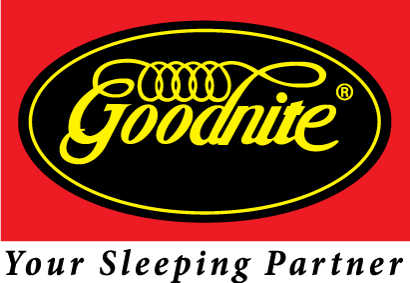 Goodnite
Goodnite, despite being fairly new to the market, having started in 1989, has grown to become one of the most easily recognized brands for sleeping solutions in Malaysia, and also worldwide! With more than 1500 authorized dealers and distributors nationwide, Goodnite is one of the largest bedding manufacturers in Malaysia. The ForeverLove bedding series of Goodnite comes with their StatFree technology, which gives the mattress an anti-static function, neutralizing the electrons within our body when we sleep, rejuvenating it and helping in stress relief. With many other bedding series that employ a number of unique technologies, Goodnite is yet another brand to factor into your decision when buying a mattress!
As one of the largest bedding manufacturers in Malaysia, it is safe to assume that everyone has seen this iconic brand logo. Goodnite has been a number one choice for many to not only provide a good sleep but also reduce stress allowing everyone to wake up feeling fresher the next day. With over 1500 dealers in Malaysia, Goodnite is everywhere! Head on over to Goodnite's website or check out their mattresses for yourself!
---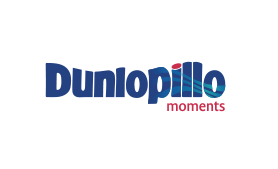 Dunlopillo
Dunlopillo has been one of the world's favourite brands when it comes to bedding solutions, but did you know that it is also one of the brands of the famous tyre and rubber company Goodyear? With a rich and illustrious 85 year history of research into latex, from upholstering the first pad seats on trains and aircraft in the UK, to mass producing germ-free mattresses for hospitals, Dunlopillo is an excellent premium brand from which to buy your mattress. They are are dedicated to providing top quality sleep and comfort to their residential and commercial clienteles. One of their more popular commercial technologies is the Outlast technology, which allows materials known as thermocules to absorb, store and release heat when needed. This helps continually balance our body temperature throughout our sleep. Dunlopillo also introduced their Dunlopillo-Gel which is a soft yet strong rubber-like material that helps support our spinal-alignment, pressure relief and back support. With a huge research division that is constantly pioneering new materials from latex and rubber, Dunlopillo continues to innovate and revolutionize sleeping solutions!
If you're looking for a mattress that regulates your body temperature while you sleep, especially in tropical Malaysia, check out Dunpillo's website for more information!
---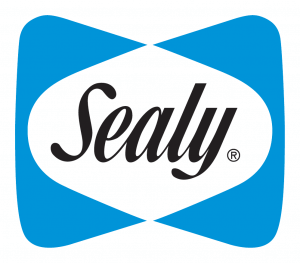 Sealy
Sealy started in 1881, in Texas, America. With over 120 years in the bedding industry, Sealy is one of the world's older mattress manufacturers, and so it has plenty of time to create an exemplary product. Since as early as 1952, Sealy has introduced its Posturepedic technology into its mattresses, which focuses on providing support to the middle upper section of the lying body. Research conducted by Sealy found that 50% of our body weight rests in the middle section, and so they developed Posturepedic technology to strengthen the center of the bed to help provide support exactly where we need it most. Sealy has 3 different mattress types: the innerspring mattress, the memory-foam mattress, and a hybrid mattress which combines both aforementioned mattresses. Although it doesn't have stand alone stores in Malaysia and instead relies on local dealers, Sealy is still the brand to go for if you're looking to improve your posture!
As one of the oldest manufacturers of mattresses, Sealy has been producing posture focus mattresses for a long time. With plenty of research done they are proud to present the market with state-of-the-art technology to improve our posture during the night. If you're concerned over your sleeping posture do consider heading over to Sealy for more insight as to how their products may alleviate your back problems.
---

Napure
Napure is a German registered brand owned by one of the largest latex mattress producers in Malaysia, Mattress World Industries Sdn Bhd. It is also a well recognized brand in Malaysia, thanks to Napure's pride in the quality of their latex, which uses top quality, 100% pure and natural latex. Along with the usage of food grade filtered water and rubber chemicals well above the FDA approved standard, Napure is able to achieve a highly safe and clean latex to be used in their mattresses. Furthermore the use of natural products also creates hypoallergenic mattresses for the consumer usage, perfect for consumers who are allergic to dust, something that seems to be a bit of a norm in Malaysia. In addition, Napure's mattresses also include antifungal and antibacterial functions to ensure high hygiene standard throughout its usage lifespan. Go for Napure mattresses if you love your home as dust-free as possible! Head on over to Napure's website if you're interested to find out more!
---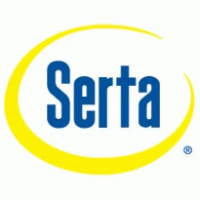 Serta
The number one mattress manufacturer in the U.S., Serta is one of the leading pioneers in mattress manufacturing across the globe. One of Serta's newest introduction to the market is their iComfort series, which includes their latest gel memory foam and coil hybrid technology to help provide a trifecta of comfort, support and durability to the user. Furthermore, given the constant heat and humidity of the Southeast Asia region, the iComfort series also includes the TempActiv cooling technology, which is a cooling system to help regulate the mattress; relieving heat when you're sleeping. Serta has some standalone stores scattered in Kuala Lumpur, but most of their products are with premium dealers.
Serta has been localized into the Southeast Asian market over the years. Due to the constant heat and hot weathers throughout the year, the iComfort series has been a popular choice for many. If you're looking for something which allows for a cool and comfortable sleep, Serta should be one in your books to consider. For more regarding their products, have a look at Serta's website!
---
There are many brands out there which all provide top quality mattresses. Most of the time, choosing the right mattress for your bed can be a difficult decision. Researching the many brands and products can also be a daunting task. Hopefully this article has helped you ease the research a little and narrow down your choices. At the end of the day, choosing a mattress is not done on the internet, it all boils down to going to the store and trying it out yourself. You may also visit any one of our Fella Design stores and check out mattresses yourself, as we are dealers of some of the above brands too! Good luck in your search!