Tips To Spruce Up Your Home This Raya Season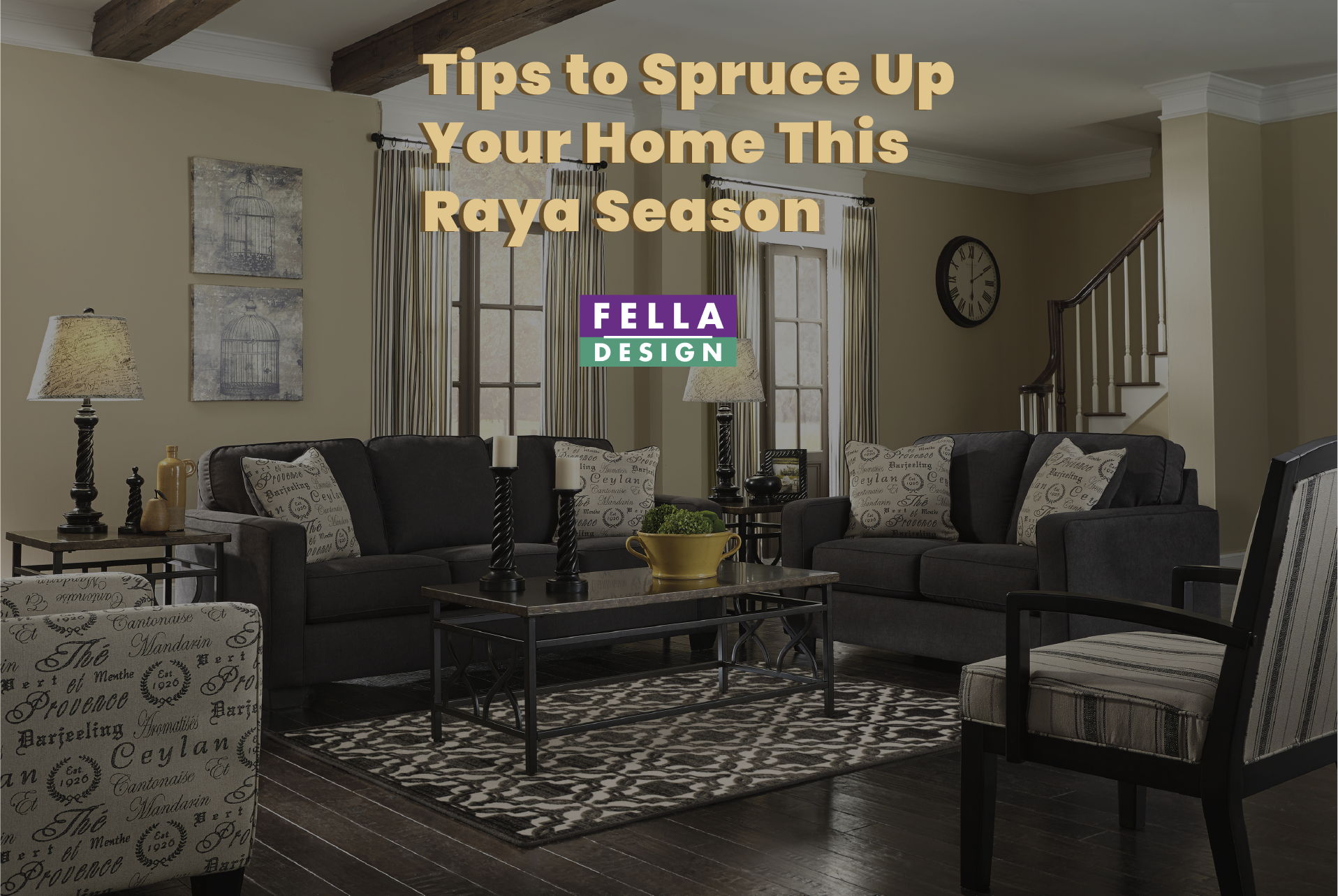 Tips To Spruce Up Your Home This Raya Season
It's the Raya Season! Ramadhan and Raya are a lovely time for Malaysians. It's a time of fasting, prayer, family, friends, food and FURNITURE! Sofas, dining sets, sideboards, rugs, curtains, Raya season is the time for a home makeover!
If you don't know where to start, read on! Here are some Fella Design tips to spruce up your home this Raya season!
---
1. Living Room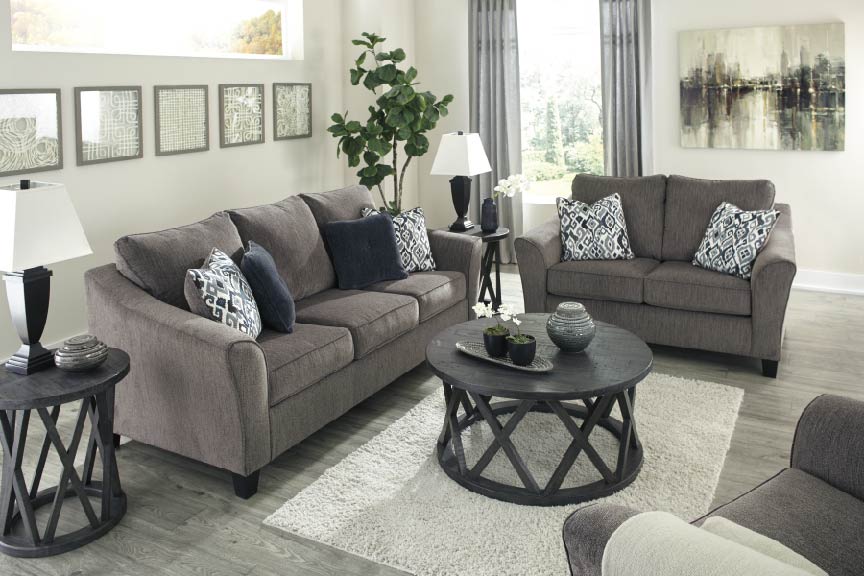 The Living Room is one of the most important spaces in the house. It's a place for welcoming guests, lounging, and also for the family to bond and catch up on life. During Raya especially, the living room becomes the center of the home. This is why it's very important to set up a gorgeous sofa for your living room that provides not only comfort, but also quality, resilience and longevity (until you want to swap out your old sofa for a new one, that is).
Fella Design specializes in fabric sofas, known for their coziness and versatility relative to a leather sofa. Besides the usual 2-seater and 3-seater getup, there is an entire host of new configurations to sofas nowadays, from L-Shapes, U-Shapes, sectionals and corner sets. These new configurations make efficient use of awkward empty spaces in your living room and transform them into added resting or lounging areas, making it ideal for larger families as they gather in the living room.
Browse our Sofa Collection or visit Fella Design stores to shop through our thousands of fabric and sofa frame configurations!
---
2. Dining Set
There's nothing more welcoming to a guest than a fantastic gastronomic spread on a luxe dining set. One of the highlights of Hari Raya afterall is enjoying home-cooked feasts together as a family, and a quality dining set is a step in the right direction!
When purchasing a dining set for your home, it's important to consider many factors. Check out our in-depth run down on dining table considerations! In short, size, space, height, shape, style, material and dining table features all play key roles.
Most importantly, your dining set has to complement your dining room! Select a wooden dining table if you're going for something more rustic, or pick a glass and steel dining set for that sleek, sophisticated, modern look. You can also think about getting an extendable dining set if you host guests often!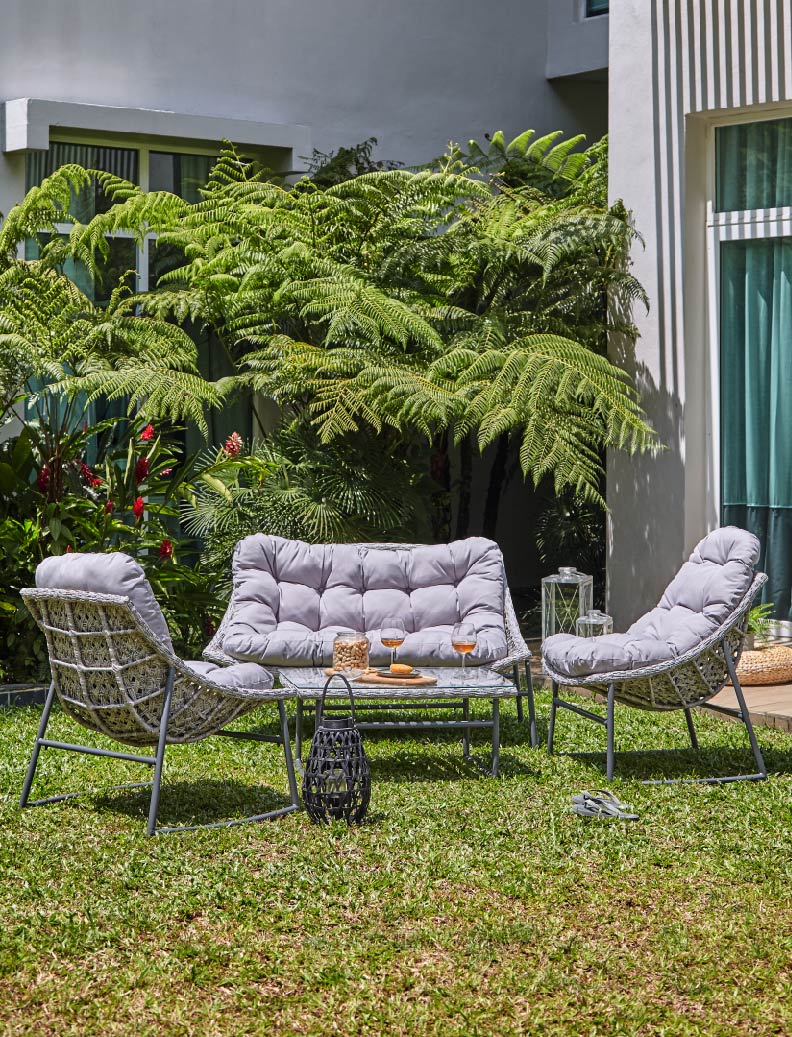 Raya is the perfect season for some outdoor al fresco dining, or even some simple relaxation outdoors. Outdoor furniture is usually built from sturdy, resilient materials that can weather the attrition of outdoor damage. Composite materials like certain forms of plastic, metal and wood can create gorgeous and strong frames for good outdoor furniture.
Wouldn't it be nice to invite your guests outdoors for a drink and a relaxing chat, or even a meal? Outdoor dining sets are a thing too you know. Browse Fella Design's
latest line of outdoor furniture
, or visit your closest Fella Design showroom to find out more!
4. Accent Pieces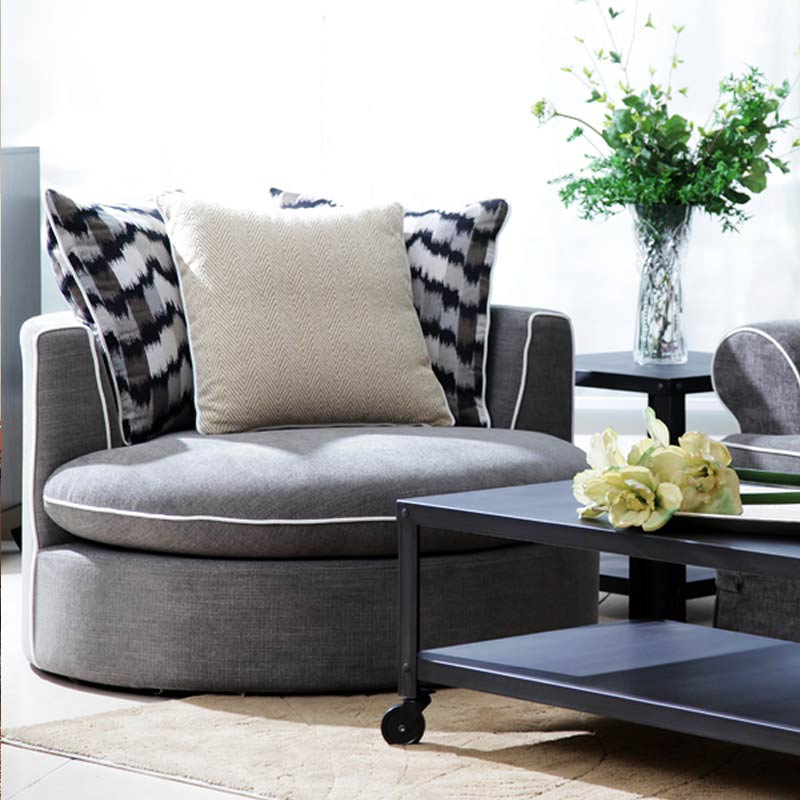 When it comes to furniture, sometimes it's good to remember that comfort, convenience, and functionality doesn't mean everything. Case in point: accent pieces. These come in all shapes and forms! Accent chairs or ottomans, accent cabinets or sideboards and plenty more!
The purpose of accent furniture is to bring out the dominant theme of your living space. Usually this is done by highlighting the accent color in this particular piece of furniture. Most importantly, it's important to remember that accent furniture is for your EYES. Although it's great to have a comfortable ottoman let's say, it's also key in accent furniture to prioritize its aesthetic beauty over its functionality or comfort!
---
5. Dining Table Display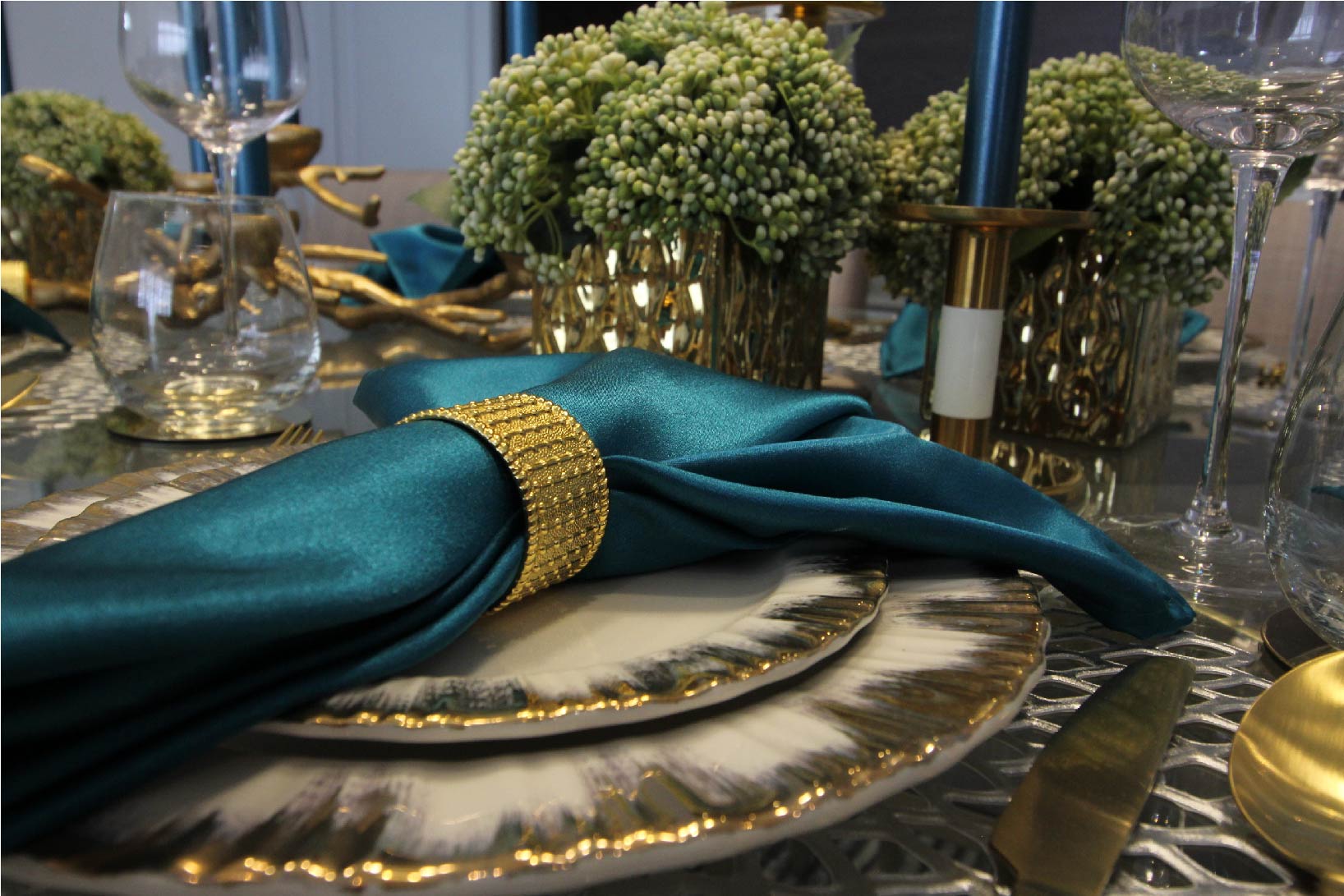 What better way to wow your guests than by arranging a gorgeous dining table display? The dining room after all isn't complete with just the dining room furniture moved in. No room feels fully complete until the decor has been put in place! Yes, you may hung art or mirrors on the walls to flesh out your space, but have you thought about dining table displays between meals?
Colorful tablescapes, gorgeous tableware, sleek centerpieces, scented candles, fresh flowers, table runners, and so much more! The best part, dining decor, unlike furniture, is temporary, so you can experiment with different styles and continue to refine your designs year to year!
Raya is a great time to curate a pretty dining table display. Like the example above from our
Mulia Residences project
, go for gold accents paired with a vibrant turquoise accent color. Once these things come together, your guests will be in awe of the sophistication and vibrancy on display!