Sofa Guide - 6 Tips To Choose The Best Sofa For You This Raya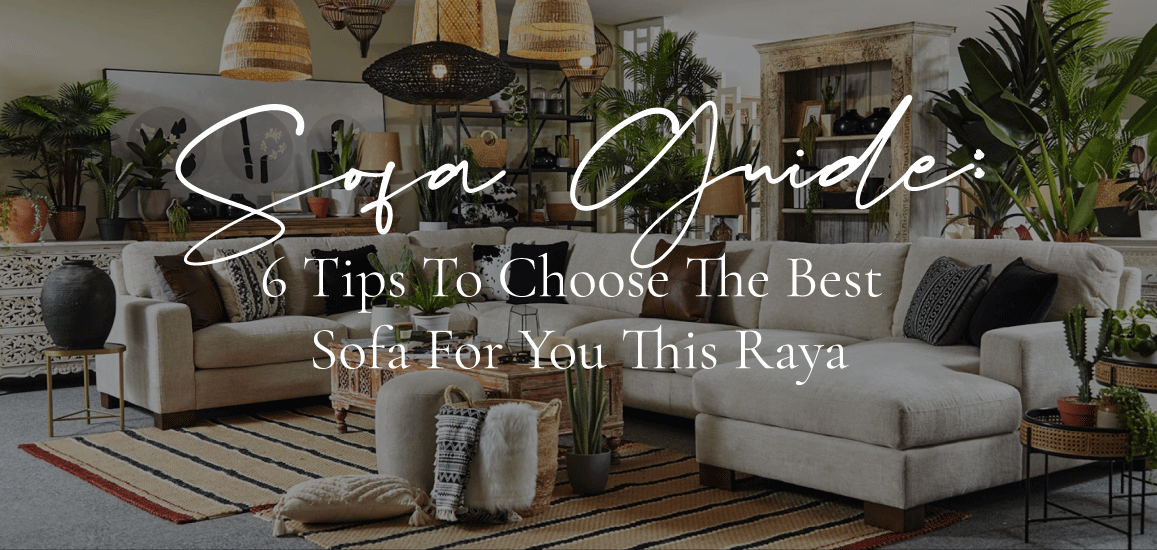 Raya is just around the corner, and there's so much prep work that needs to be done before that time comes. It's tradition for any Malay household to refresh all the furniture in the home, and the one thing that people love to change is their sofa!
Buying a sofa is one of the most important investments you're going to make for your home. Especially during a time like Raya, it's where people gather to eat, watch TV, catch up on family, and even take naps after feeling that oh so familiar food coma feeling, so it makes sense that we should take the time to invest into one that's going to last for years to come!
From the amount of seats to the materials, these are the 6 tips from Fella Urban on how to choose the best sofa for you this Raya season!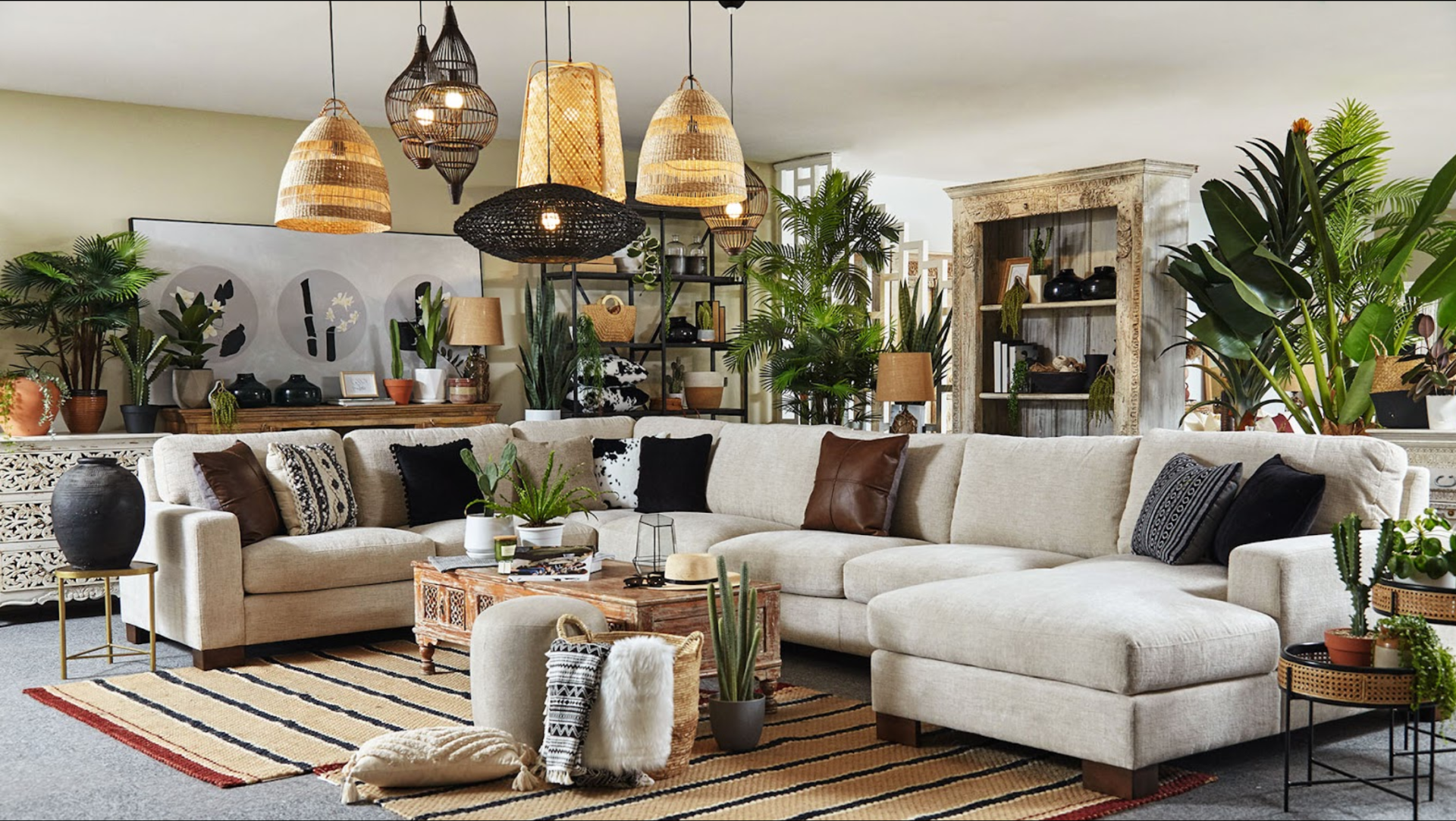 1. Where Will I Put My Sofa?
Great question! The orientation of your room will be able to tell you what's the best type of sofa configuration to get! Will the sofa be floating in the center of the room? If so, make sure you love the back of the sofa as much as the front. If you wanted a sectional or an L-shape sofa, which side should the chaise be to compliment the walking flow of the room?


Take as many pictures of your living room as possible when consulting with our sales staff, this will give them a better idea on how to advise you on your living room space. If you're looking for a sofa that can be customized from a huge 14 seater U-shape, all the way down to a simple 2+3 seater, why not try our Colburn sofa! It has maximum flexibility in seating, and will fit into any living room orientation.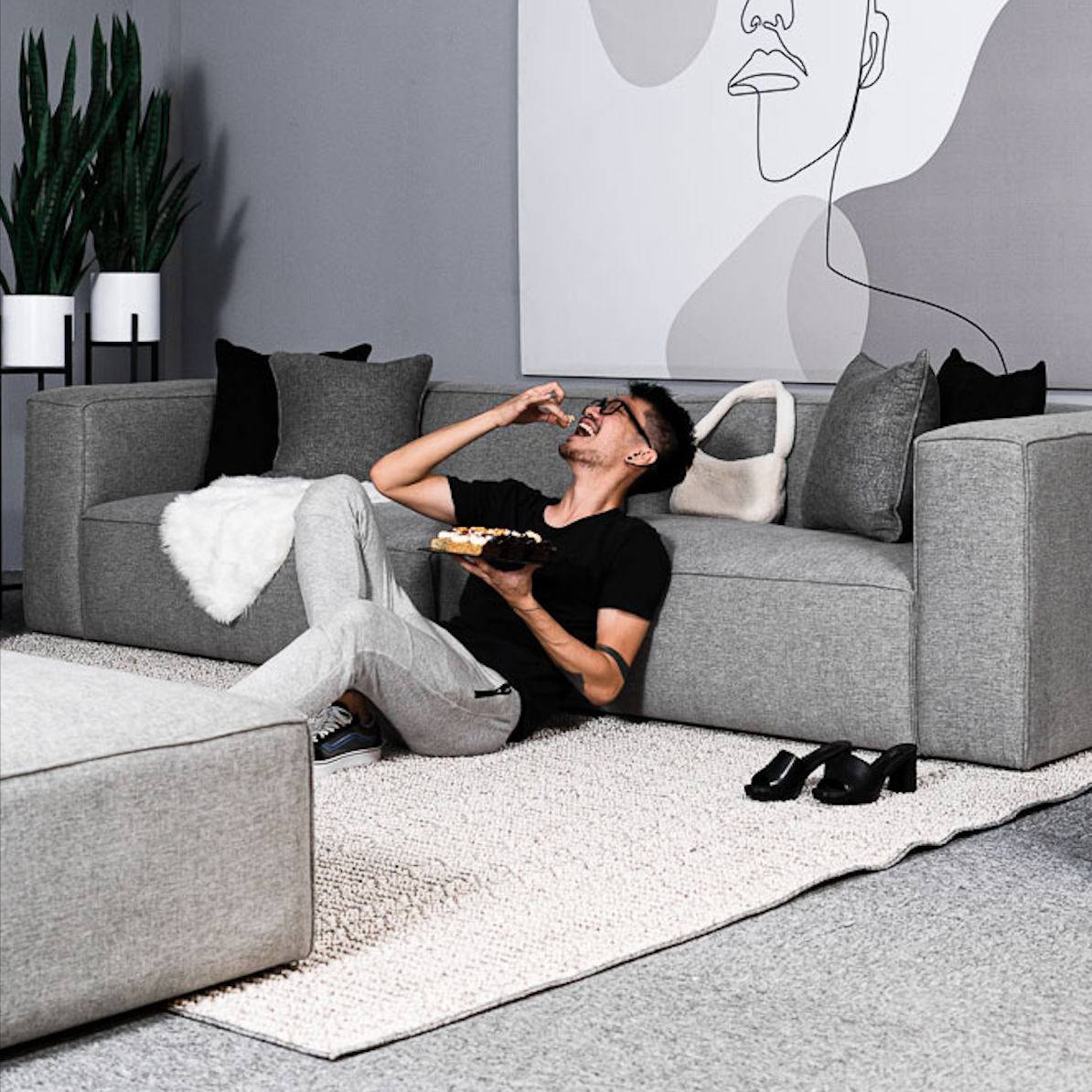 2. What Style Should I Go For?
There are so many different styles one can explore this Raya, for example we recently launched our Japandi collection, which is a combination of Japanese and Scandinavian interior styles. If you love more traditional looks, and have classic armchairs and coffee tables, then look for a sofa that has rolled arms.
Alternatively, if you prefer a more contemporary look, and like simplistic modern designs, then you should focus on a sofa that looks sleek and minimalistic. Modern sofas, much like our Aria 4 Seater, now come without any legs, giving it a low modern feel, perfect for any contemporary home.
3. Which is Better, Comfort or Aesthetic?
The best way to determine the comfort of your sofa is by the back height, and the seat depth. The seat depth is measured from the back cushion to the edge of the seat cushion, on average between 21 to 24 inches. The deeper the depth, the more space for you to lay back and lounge on the sofa while you take your Raya post food coma nap, and our Yohann L-Shape is perfect for that!
The back height of the sofa is measured from the base of the back cushion to the top of it. The taller the back cushion, the more comfortable. The lower it is, the more modern and aesthetic it would look. There's no hard and fast rule surrounding the conversation of comfort vs aesthetic, the best way to determine your preference is to head down to our showrooms and try it out for yourself.
Now that you know what you want a little better this Raya, let's get into the details about your actual sofa!
4. What's Inside Your Sofa?
Do you ever buy a mattress without ever trying it? No! Well, the same theory applies to purchasing a sofa! The filling on the inside of a sofa cushion is just as important as the way it looks on the outside, so here's a quick guide to ask your sales rep the next time you shop.
When it comes to the sofa back and seat, feather-filled cushions provide the best comfort, but they will require regular plumping and reshaping. With foam or fibre fillings, they tend to flatten out and lose their shape over a period of time.
Here at Fella Urban, we offer two types of foam, HR Foam; which is for those who prefer soft and bouncier texture to their cushions, and HD Foam; which is for those who prefer structured and harder textures to provide better support. We also have our Zermatt Sofa which is made of duck-feather! It's hard to recommend what's the best universally, but do your research so you'll find the type of comfort you love best!
​​
5. How Important Is Measurement?
Everytime you believe you've got your measurement right, measure again, and again. You don't want to have that iconic PIVOT sofa problem in Friends with Ross Geller! The two main measurements you need to pay attention to are the depth and the length of a sofa.
Checking the dimensions on any of the doors and stairways of your sofa that you have to deliver through will greatly save your walls, especially if you want them unscuffed! And surely you don't want to buy a sofa that doesn't even fit through your doorway!
Another good way to plan out your space is by laying newspapers on the ground to approximate the size of your sofa. That way, you can make sure there's ample space for you to walk around your living room, and choose the best size for your home.
6. What Color Do I Choose?
Most people who come to buy sofas during Raya run into this exact problem, and well we've got the best solution for you! Instead of picking the color, first pick the shade. A light color would greatly compliment dark walls and dark floors, and vice versa, so always remember that contrast is key.
You should also consider the lifestyle of your family (eg: pets and children, especially during the hectic Raya season). If you still love a light color, why not go for a slipcover sofa like our Keely Sofa, which is easy to remove and wash. As for the color, well it's up to your preference, but we recommend a neutral base, reserving the pop of color on our cushions, just like our Anya sofa!
Now that we're finally at the end of the list, we hope we gave you a little confidence boost to go out and find the perfect sofa for you this Raya season! If you're interested in our full list of sofas, why not check out our Sofa Collection to browse through our furniture catalog. You may also read up on 10 Reasons To Get An L-Shape Sofa Over A Regular Sofa if you're confused about what type to get.
You can also visit Fella Urban to browse our entire collection, or shop them online at Zalora!